Public reception will unveil exhibit featuring paintings by Elizabeth Snelling and Scott Bennett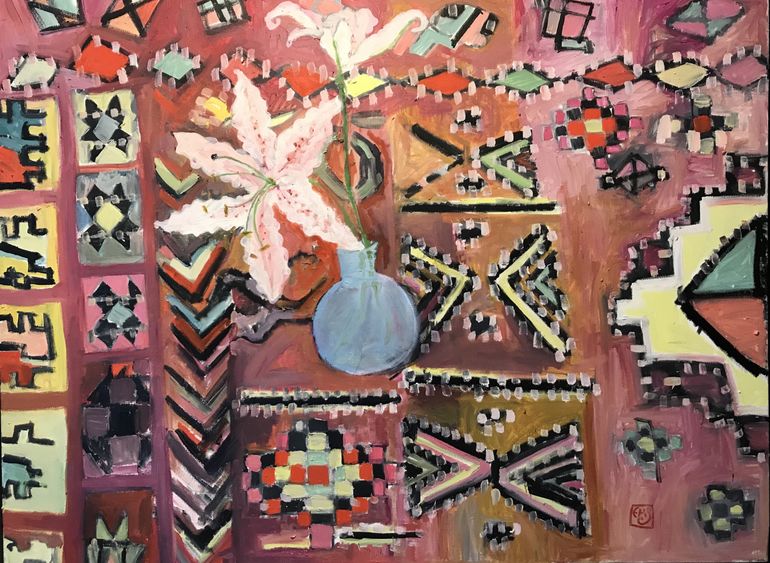 CENTER VALLEY, Pa. — The Ronald K. De Long Gallery at Penn State Lehigh Valley presents "PAINTINGS," which runs Jan. 22 to March 24, 2018. The exhibit features paintings by artists Elizabeth Snelling and Scott Bennett.
The artist reception will be held from 5 to 7 p.m. on Jan. 25 at Penn State Lehigh Valley. Both the reception and the exhibit are free and open to the public.
"My best work is done with the least amount of conscious thought. I can liken the process to a psychological itch to be scratched," said Snelling. "Simple arrangements (vase, flowers, and pear) are a foundation on which to hang my choices of color, line, light and shadow."
"I am a landscape painter at heart, but need the openended-ness and approach of non-objective painting; color and authenticity of feeling comes first," said Bennett.
Gallery hours are 11 a.m. to 5 p.m. Monday to Thursday, 11 a.m. to 3 p.m. Friday and 10 a.m. to 2 p.m. Saturday. The gallery is closed on Sundays. The gallery will be closed during spring break: March 5-10, 2017. For more information and for additional evening hours, contact Ann Lalik, gallery director at [email protected] or 610-285-5261 or visit the Art Exhibition website.