Registration now open for camps, including the popular Musikfest Video camp and the Teen Entrepreneurship Summer Challenge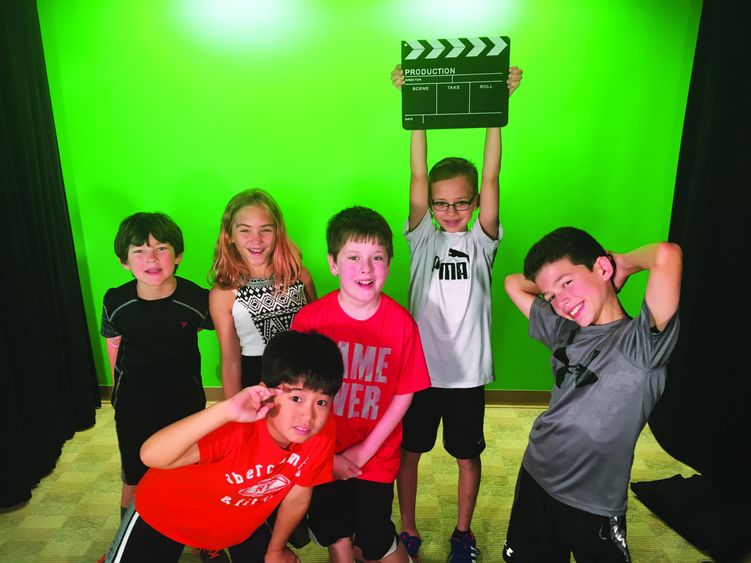 Penn State Lehigh Valley has announced its Summer Camps, which include a variety of options for elementary, middle and high school students, and registration is now open for all camp offerings.
Week-long summer day camps will run from July 9-13, at the Penn State Lehigh Valley campus located in Center Valley. There are camps geared toward students entering grades one to 12. Camp offerings include writing, visual arts, LEGO engineering, math, biology, computer programming, sports statistics, CSI and swimming camps. Camps will be held in the morning (9 a.m.-noon) or in the afternoon (1-4 p.m.). Penn State Lehigh Valley staff will be on hand if parents require early drop-off, lunch time supervision and/or late pick-up.
In addition, pre-college program camps will be offered to provide teens entering grades nine to 11 real-world experiences in Makerbotics and Video and Marketing. These both are week-long full-day camps.
The Makerbotics program will run from July 16-20 at Penn State Lehigh Valley. It will engage students in a design challenge using TinkerCAD software, 3-D printing and Lego Robotics. Penn State faculty will be teaching this program as a practical introduction to robotic design and implementation.
Back for its fourth year, the Musikfest Video and Marketing camp for high school students will allow campers to go behind the scenes at one of the largest music festivals in the nation with a veteran television journalist for a hands-on video production experience. Campers' daily projects will be marketed on ArtsQuest's social media accounts. The Musikfest Video camp will run from Aug. 6-10.
For more information about camp options, cost and to register, visit lehighvalley.psu.edu/summer-youth-camps or email [email protected].
A unique option for rising juniors and seniors is the Teen Entrepreneurship Summer Challenge (TESC), a two-week residential camp hosted by Penn State Lehigh Valley's innovation hub, Lehigh Valley LaunchBox, and Perkiomen School from June 18-29. This camp is for students who want to think like an entrepreneur or even be their own boss someday. The camp culminates in a "Shark Tank" style team pitch competition. Housing will be at Perkiomen School in air-conditioned dorms. Programming will take place at Penn State Lehigh Valley and Perkiomen. Students can receive college credits for camp participation through the optional dual-enrollment program. For more information and to register, visit launchbox.lv.psu.edu/summerchallenge or email [email protected].
Contact
Dennille Schuler
Public Relations Specialist
Penn State Lehigh Valley