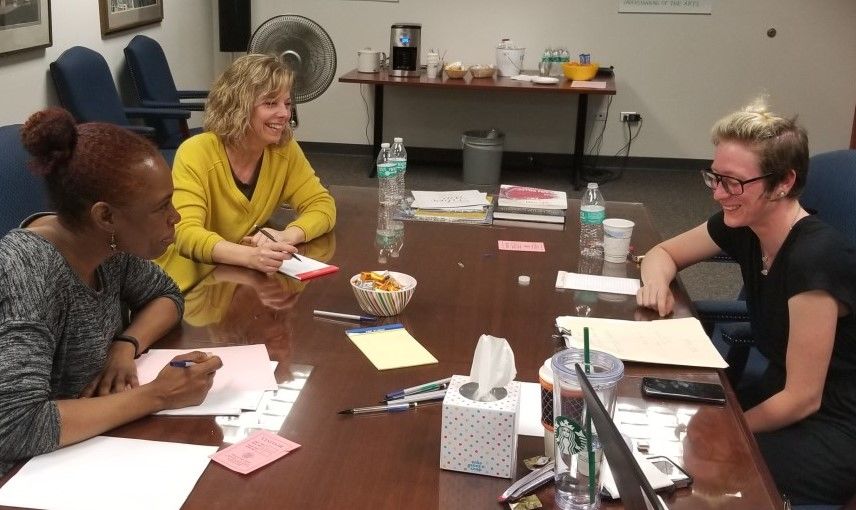 CENTER VALLEY, Pa. — Ann Lalik, gallery director and arts coordinator at Penn State Lehigh Valley, was invited to serve as a grants application review panelist for the visual arts panel of the New Jersey State Council on the Arts.
Lalik worked this summer in Trenton, New Jersey, with peers from around the Northeast region. Applications came from visual arts organizations in New Jersey with budgets below $500,000 seeking support for general operating and program support, including university galleries.
The panel was tasked with carefully considering the organizations' service to the citizens of New Jersey through quality and creativity of programming, outreach and fiscal responsibility.
Based on the evaluation, the state of New Jersey determines its support. This year's grants panel season was significant, and the New Jersey State Council on the Arts recruited many new qualified panelists to evaluate applications. Lalik was one of these new panelists and said she was honored to serve the arts community in this important capacity.
"The extensive grant applications we reviewed gave me a clearer picture of organizations I had been aware of, but not so familiar with," Lalik said. "It was especially meaningful to see how other university galleries address and value concerns, as we do at Penn State Lehigh Valley, from accessibility considerations to interdisciplinary activities."
Lalik instituted the art gallery and art studio facilities at Penn State Lehigh Valley in 2010 and continues to work with the faculty and administration to infuse the arts into campus life. Prior to her appointment at Penn State, she served for more than 20 years as gallery director, education director and executive director of The Baum School of Art in Allentown. Lalik developed jewelry and metalsmithing programs at both The Baum School of Art and Penn State Lehigh Valley, and her teaching career spans more than three decades.
Contact
Dennille Schuler
Public Relations Specialist
Penn State Lehigh Valley