'Sellos de una colección' to run Aug. 29 to Oct. 13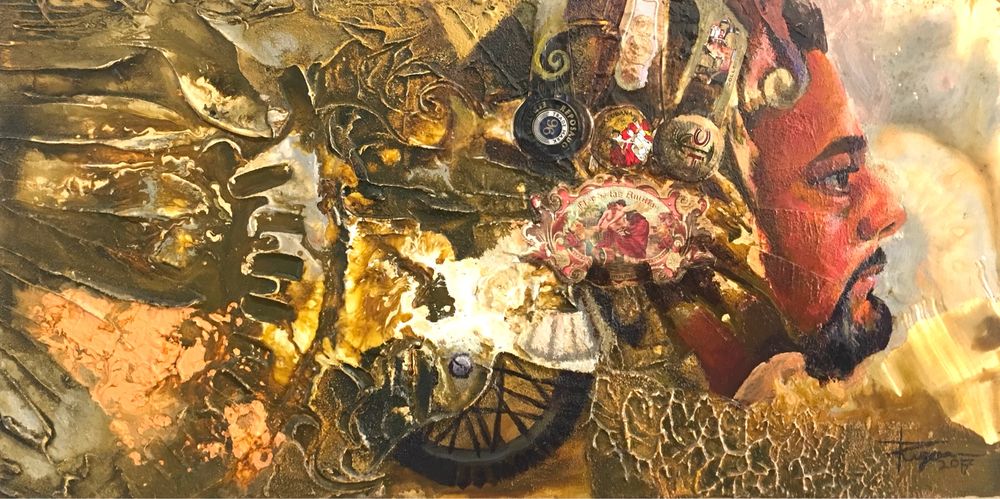 CENTER VALLEY, Pa. — The Ronald K. De Long Gallery at Penn State Lehigh Valley will present "Sellos de una colección," an exhibit featuring cigar band collage paintings and abstract fantoms by Rigo Peralta, from Aug. 29 to Oct. 13.
These two collections by Peralta represent the Caribbean and Central and South American culture. Using both abstract and representational formats, Peralta offers surreal settings and subliminal messages that take the viewer on a magical journey with social, political and anthropological implications.
An artist reception will be held from 5 to 7 p.m. Thursday, Sept. 6. A gallery talk by Nelson Quiñones will take place during the reception at 6 p.m. The exhibit and reception are both free and open to the public.
Gallery hours are 11 a.m. to 5 p.m. Monday through Thursday, 11 a.m. to 3 p.m. Fridays, and 10 a.m. to 2 p.m. Saturdays. The gallery is closed on Sundays. For more information, contact Ann Lalik, gallery director, at [email protected] or 610-285-5261.