3D printing plus mosaic and papermaking classes available at Penn State Lehigh Valley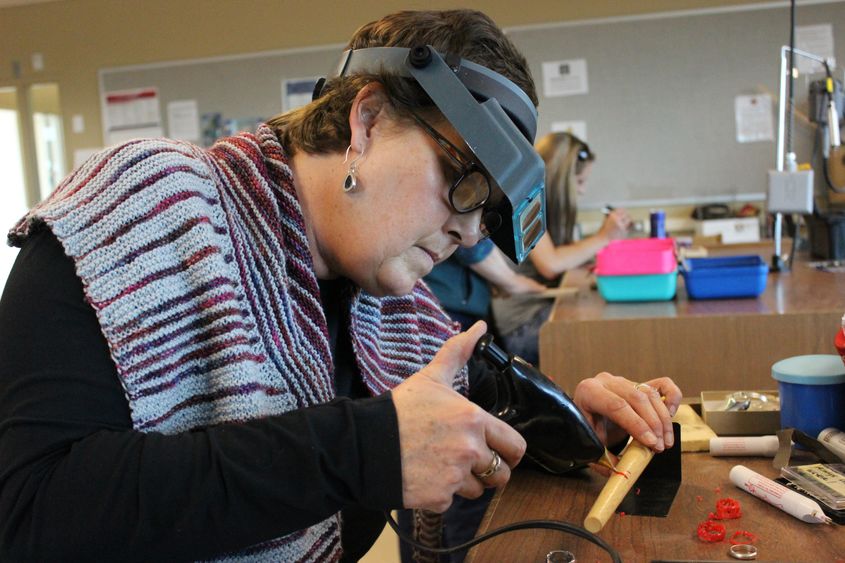 CENTER VALLEY, Pa. — The Arts Project at Penn State Lehigh Valley has announced its spring 2019 sessions, which will take place from Jan. 22 to April 18, 2019, at the Lehigh Valley campus located at 2809 Saucon Valley Road in Center Valley.
"3D printing is growing in popularity and in its applications, so we are really excited to be able to offer a 3D printing class to the public. It will provide hands-on learning both with the actual printer and through the creation of unique 3D designs," said Ann Lalik, gallery director and arts coordinator at Penn State Lehigh Valley. "Mosaic and papermaking are other new exciting additions to the spring session!"
The workshops being offered include:
"Drawing and Painting Design Fundamentals" with Ron De Long
"Introduction to 3D Printing" with Kate Morgan
"Ceramic Tile and Mosaic" with Chris Bonner
"Papermaking and Book Making" with Jill Odegaard
"Beginning Metals and Jewelry" and "Advanced Metals and Jewelry" with Ann Lalik
Each workshop offers a 10 percent discount to senior citizens and Penn State Lehigh Valley employees. To register or for more information, including schedule and costs, visit the Arts Project website. Contact Ann Lalik for any additional information at 610-285-5261 or [email protected]. 
Contact
Dennille Schuler
Public Relations Specialist
Penn State Lehigh Valley