PSU-LV's Global Student Organization sponsored an event to celebrate Thanksgiving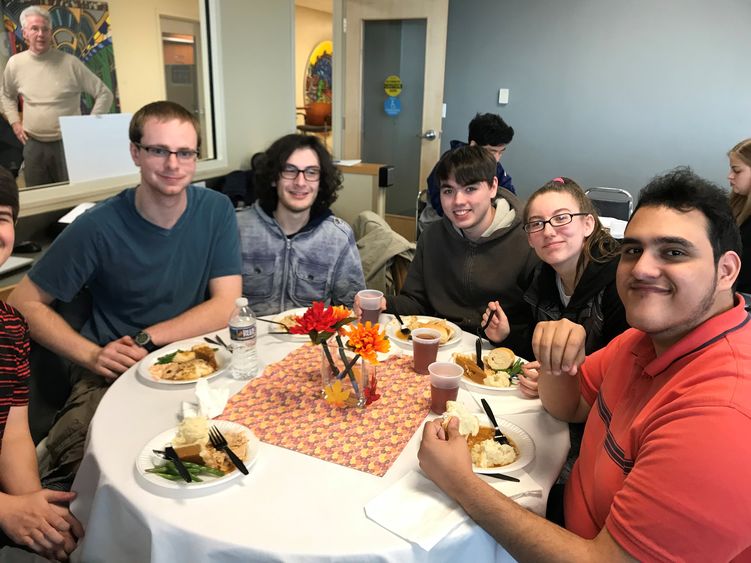 CENTER VALLY, Pa. — A Thanksgiving tasting event was hosted at Penn State Lehigh Valley (PSU-LV) on Nov. 14. About 50 students, faculty and staff came to the event, which was sponsored by the Penn State Lehigh Valley Global Student Organization.
The event started off with Christopher Landino, director of academic advising and career services at PSU-LV, speaking to students about the history of Thanksgiving and how it became a national holiday in the United States.
Students were able to taste classic Thanksgiving foods such as pumpkin pie, turkey, mashed potatoes and green beans.
"The goal of this event was for the Global Student Organization to bring together our campus community and enjoy a taste of Thanksgiving while learning about the history of the holiday," said Patrick Cassidy, coordinator of Student Life at PSU-LV. "The Global Student Organization wanted to get their name out there and celebrate Thanksgiving by bringing people from different cultures together."
Contact
Dennille Schuler
Public Relations Specialist
Penn State Lehigh Valley