Application period open for next practical nursing cohort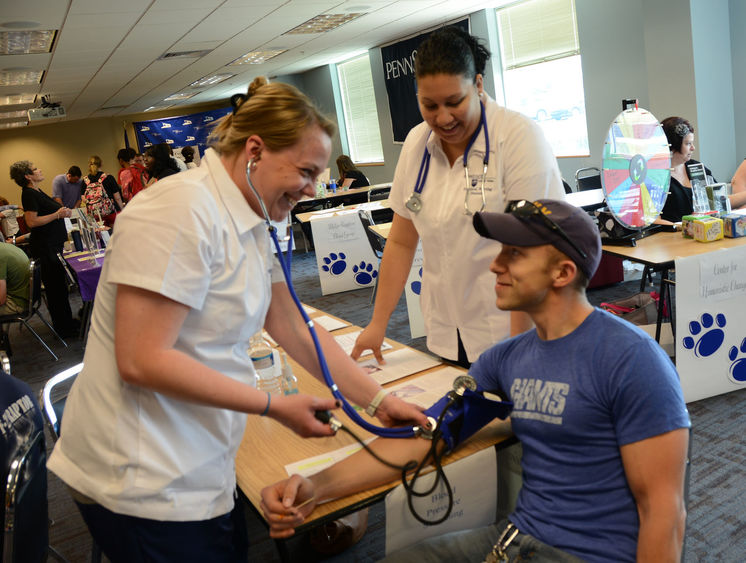 CENTER VALLEY, Pa. — Penn State Lehigh Valley is now accepting applications for its August 2019 practical nursing program. The practical nursing certificate program is an 18-month evening and weekend certificate program, which prepares students both academically and clinically for the NCLEX-PN licensure exam.
Anyone interested in becoming a nurse that has completed high school or a GED program is invited to apply. Applicants must take an entrance exam covering reading, English, math and science called the Test of Essential Academic Skills (TEAS). The TEAS testing dates are listed below:
Jan. 17, 2019
Jan. 25, 2019
Feb 8, 2019
Feb. 21, 2019
March 1, 2019
March 14, 2019
March 29, 2019
April 5, 2019
April 26, 2019
May 10, 2019
May 17, 2019
Penn State Lehigh Valley will hold an information session for the practical nursing program at 4 p.m. on Monday, Jan. 21. It will be held at the Penn State Center @ Overlook Park located at 445 Hanover Ave. in Allentown.
For more information, contact Heather Clark, director of the practical nursing program at [email protected] or 610-841-0359. For more information on the program, TEAS testing dates and how to apply, visit the practical nursing program website.
Contact
Dennille Schuler
Public Relations Specialist
Penn State Lehigh Valley