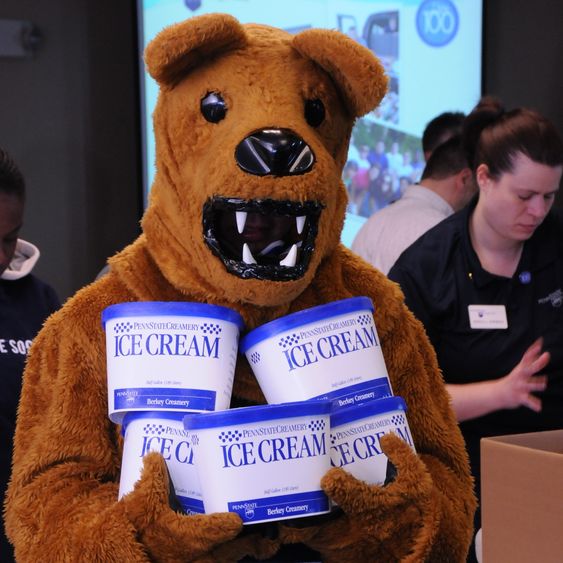 CENTER VALLEY, Pa. — The Penn State Lehigh Valley Alumni Society is accepting orders now through Friday, Oct. 14, for its Berkey Creamery ice cream sale. This popular fundraiser is being brought back for the first time in two years. Proceeds from the sale benefit the Alumni Society First-Year Scholarship Fund, which provides financial assistance to outstanding students enrolled or planning to enroll at Penn State Lehigh Valley.
"The Penn State Lehigh Valley Alumni Society Board is thrilled to bring back the Berkey Creamery ice cream sale. Local alumni and friends of Penn State will get the chance to take home their favorite flavors, all while giving back to future Penn Staters," said Carolyn Serva, alumni chair of the ice cream sale. "Our goal as a board is to engage local alumni. We also hope this is a way for people to see the Lehigh Valley campus and learn more about all we have to offer, including more ways to get involved."
This sale is the only place locally where half-gallon containers of Berkey Creamery ice cream can be ordered. Those interested can choose from 11 flavors, including: Bittersweet Mint, Butter Pecan, Chocolate, Coconut Chip, Cookies 'n Cream, Death by Chocolate, Peachy Paterno, Peanut Butter Swirl, Strawberry, Vanilla and WPSU Coffee Break. Each half-gallon is $8.50
Order forms may be obtained by visiting www.psulvalumni.org/icecream.
Contact
Dennille Schuler
Public Relations Specialist
Penn State Lehigh Valley