Penn State Lehigh Valley and The Perkiomen School host Teen Entrepreneur Challenge 2019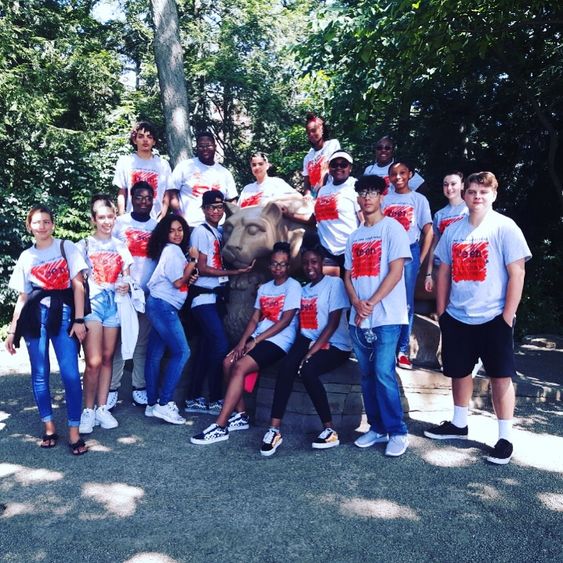 CENTER VALLEY, Pa. — Penn State Lehigh Valley and the Perkiomen School hosted the Teen Entrepreneur Challenge (TEC), an initiative of Lehigh Valley LaunchBox, from July 8 to 17, exposing rising sophomore, junior and senior high school students to the fundamentals of entrepreneurship, how to implement business ideas, how to build a personal brand and more.
"Students met with experts in the field and with professors to promote their personal and academic growth," said Tina Q. Richardson, chancellor, Penn State Lehigh Valley. "Research shows people will have, on average, five different careers in their lifetime. Being able to reinvent themselves and utilize an entrepreneurial skill set will be crucial to their success."
This is the fourth year for the Lehigh Valley campus to run the challenge and the third year that Perkiomen and Penn State have partnered on this residential camp. TEC is sponsored by corporate partners and received its support this year from Bosch Rexroth and Victaulic. Faculty and business leaders also provided teaching as part of the curriculum. TEC students had the opportunity to tour Penn State University Park's Millennium Science Complex, Bosch Rexroth, Factory, LLC, and the Lehigh County Courthouse.
"We had a remarkable group of students. I teach high school and it was so interesting to see students outside of school be so excited about learning," said Rhonda Footman, TEC curriculum director.
At the end of the challenge, a pitch competition, where teams presented a new business idea to a panel of judges, was held July 17 at Penn State Lehigh Valley. The winning team was Mobile Music, a new company the students created to provide music lessons via a van. Mobile Music would visit schools that do not have music programs, or visit the homes of people with disabilities who cannot access music lessons.
The winning team included Yasmine Clinton, a rising senior at Executive Education Academy Charter School; Anya Crapo, a rising sophomore at Perkiomen School; Eliomar Yan, a rising junior at Building 21; and Matthew Rodriguez, a rising senior at Executive Education Academy Charter School.
"My favorite part of TEC was getting to know everyone. When we were brainstorming together [for the pitch competition], it was like magic," Clinton said.
The Mobile Music team created and launched a website and social media profiles. The students also spoke to a contact from School of Rock Philadelphia to get feedback on their business idea. 
"We doubted ourselves at first, but we worked together. When we spoke with the woman from School of Rock, she confirmed [Mobile Music] was a good idea, and that was amazing," Yan said.
An award for the best individual presenter at the pitch competition was presented to Joshua Dawson from Team Link, a company aiming to link social media accounts to an app to figure out the best event and attraction suggestions, based on personal interests. The team also presented a component for the app to help link people to potential buyers and sellers of items they are most interested in. Dawson is a rising junior at Caravel Academy in Bear, Delaware.
This year the judges for the pitch competition included Dan Bosket, director, Community Action Development Corporation of Allentown; Richard Cory, human resources director, Bosch Rexroth Corporation; Mersini Mitakos, human resources partner, Bosch Rexroth Corporation; and Robert Thomson, regional manager, Ben Franklin Technology Partners of Northeastern Pennsylvania and Ben Franklin TechVentures.
Editor's note: Rosangelica Lantigua contributed to this story.
Contact
Dennille Schuler
Public Relations Specialist
Penn State Lehigh Valley