Lehigh Valley LaunchBox first Virtual StartUp Bootcamp helped entrepreneurs move ideas to actionable business plans and beyond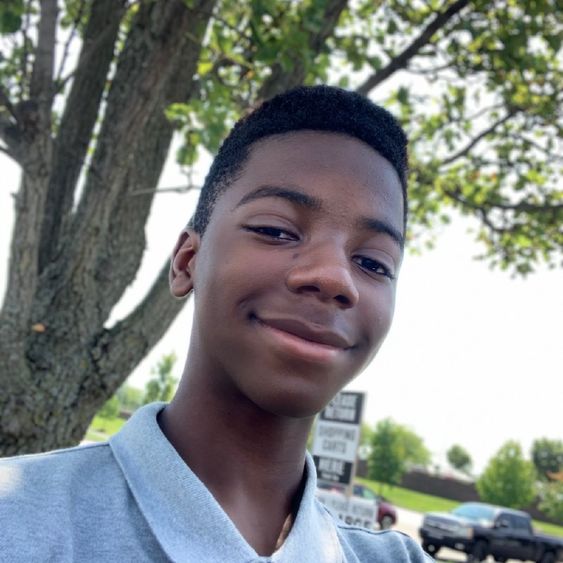 The first Virtual StartUp Bootcamp hosted by Lehigh Valley LaunchBox (LVLB), Penn State Lehigh Valley's business accelerator, wrapped up a six-week program at the end of September with 27 participants ranging from high school students to seasoned professionals launching a new business venture. Topics covered ranged from developing a business model to marketing, supply chain, financial modeling, legal risks and pitching their business. Participants were also offered an optional one-on-one coaching session for anyone looking to fine tune their pitch.
The program was designed for attendees who wanted to take their business to the next level and for those with a business idea who needed to develop a business plan. The program was structured with pre-work assignments for each session and included a series of lectures and discussions with breakout rooms facilitated by the instructors. Ten instructors – some with extensive corporate backgrounds and some entrepreneurs – included Penn State Lehigh Valley faculty members, LaunchBox Advisory Board members and a representative from Penn State Entrepreneur Law Clinic.
All participants were encouraged to apply for Penn State Lehigh Valley LaunchBox grants which will be awarded during Factory's StartUp Lehigh Valley Virtual Pitch competition on Nov. 18.
"Our first bootcamp program was exciting because many of the participants that completed the program garnered enough information so they could confidently pitch their business to investors. We intend to continue offering this free program annually, and possibly twice a year, as part of the resources the LVLB can bring to entrepreneurs in our community," said Annette Durnack, director of business development, Penn State Lehigh Valley.
Angela DelGrosso launched Steel City Plant Co. after attending LVLB's StartUp Bootcamp
The bootcamp came at a perfect time for DelGrosso. She had developed the business plan for her one-stop urban plant shop, she was able to talk through every piece of it and run it by the experts. But after the bootcamp, she decided to try some pop-up shops for test marketing before she opens a retail location.
"I have a marketing brain, but I needed help with the accounting and legal aspects of my business. Now, I don't feel so overwhelmed because the bootcamp provided resources that helped me. I encourage anyone who's planning to start a business or writing a business plan to attend the next bootcamp and find resources that can help. It's really taken the stress out of the process for me," DelGrosso said.
Breakout rooms during the event gave her an opportunity to network with presenters and other business owners. As her business grows, she plans to reach out to any of the experts she met  to serve as resources when she needs them.
DelGrosso's retail business, Steel City Plant Co., launched on Facebook and Instagram in early October, and the business' website went live in November. For the first three weekends of November, Steel City Plant Co. is launching a pop-up shop at the Huts on Main Street in Historic Downtown Bethlehem. For the longer term, DelGrosso is talking with Clark Home Group about partnering on a brick and mortar retail location in Downtown Bethlehem.
"Steel City Plant Co.'s mission is to make purchasing and caring for plants a quicky, easy and accessible process while bringing together a community of plant lovers," DelGrosso said.
Her business gives her the opportunity to pursue her passion for plants and further engage with the Bethlehem community she deals with daily during her full-time role as senior vice president for Bethlehem Initiatives with the Greater Lehigh Valley Chamber of Commerce.
Moravian Academy 10th graders refine new business plan for credit card security app after LVLB's StartUp Bootcamp
In February, Okezue Bell's team placed sixth out of 90 plus teams across Pennsylvania in the annual DECA high school competition in the independent business category with a plan for a graphic design business using AI creativity. Bell, with his team member and classmate Wisdom Ufondu, is aiming higher for next year's DECA competition and decided that Lehigh Valley Launchbox's StartUp Bootcamp could help them fine tune their next new business plan.
As they were brainstorming ideas for their new business idea, they realized that both of their mothers were having a problem with credit card fraud. Developing a solution to address credit card fraud turned into the plan for Fidutam, a credit card security shield that uses a comprehensive artificial intelligence (AI) system to detect fraud or hacking instances and mitigate their effects or stop them altogether. With the Fidutam app, the user's credit card information will reside on a secure network and the user will scan the app to pay. If credit cards in the app are hacked, the user will be alerted immediately.
Bell, a 10th grader at Moravian Academy, initially contacted a Silicon Valley catalyst for new businesses and then decided to search for start-up support closer to home. Through another student from Moravian Academy, Bell heard about LaunchBox. He visited the website, and found out about the upcoming Bootcamp. From there, everything fell into place. Bell attended all six of the weekly sessions plus an individual practice pitch coaching session. He said help with his pitch inspired him to reach out to larger businesses and form relationships to build interest in their app. Bell and his partner Ufondu plan to launch their app by the end of the school year and work on building revenue streams over the summer.
"Lehigh Valley LaunchBox's StartUp Bootcamp is a must for anyone with a scalable business idea. It turned out to be really, really cool. Mentors and experts challenged us, shared knowledge, answered questions and gave us the leverage that we needed. For me, it was like getting an MBA in six weeks. We changed our business plan based on what we learned," Bell said.
Bell is planning to apply for the second annual StartUp Lehigh Valley Virtual Pitch Competition hosted by Factory, LLC on Nov. 18 where Lehigh Valley LaunchBox will be awarding $10,000 in grants.
Contact
Dennille Schuler
Public Relations Specialist
Penn State Lehigh Valley