Sixth Street Shelter in Allentown received Thanksgiving meals and funds totaling $1,200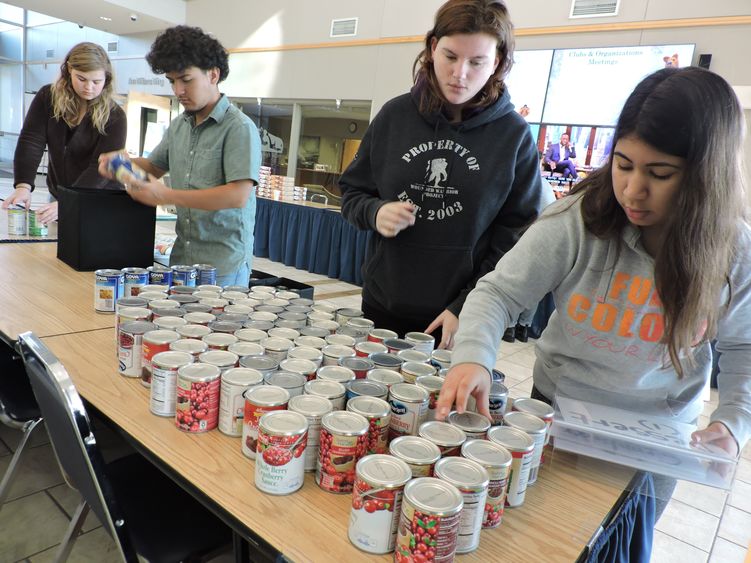 CENTER VALLEY, Pa. — The Penn State Lehigh Valley Office of Student Life held its annual Thanksgiving food drive. A campus tradition for the past several years, the drive provided complete Thanksgiving meals for every family served by the Sixth Street Shelter in Allentown. This year, the campus provided enough food for 47 families.
"We enjoy working with the Sixth Street Shelter because of the deep impact they have on so many lives. Sometimes the donations are more than a Thanksgiving meal and there is enough to provide food for over a week. We hope this gave the families hope and joy this holiday season," said Pam Fleck, assistant director of student life at Penn State Lehigh Valley.

Penn State Lehigh Valley student organizations provided nonperishable donations of stuffing, canned vegetables, cranberry sauce and gravy. The campus had an initial goal of raising $1,200 to purchase the perishable items for each meal: turkey, rolls and pie. It surpassed that goal by more than $500 thanks to donations from campus students, faculty and staff. Student, faculty and staff volunteers then packed the bags for delivery and loaded the vans on Nov. 17 before dropping everything off at the shelter.
After purchasing the food items and getting a generous discount on the turkeys from Giant, enough money was left over for Penn State Lehigh Valley to donate more than $1,200 to the Sixth Street Shelter. Tina Q. Richardson presented Jonathan Copeland, resource and volunteer coordinator for the Sixth Street Shelter, with the check on Dec. 2. The funds will be used for a variety of things, including pots, pans, toiletries, bedding and clothing for the families the shelter serves.
Contact
Dennille Schuler
Public Relations Specialist
Penn State Lehigh Valley