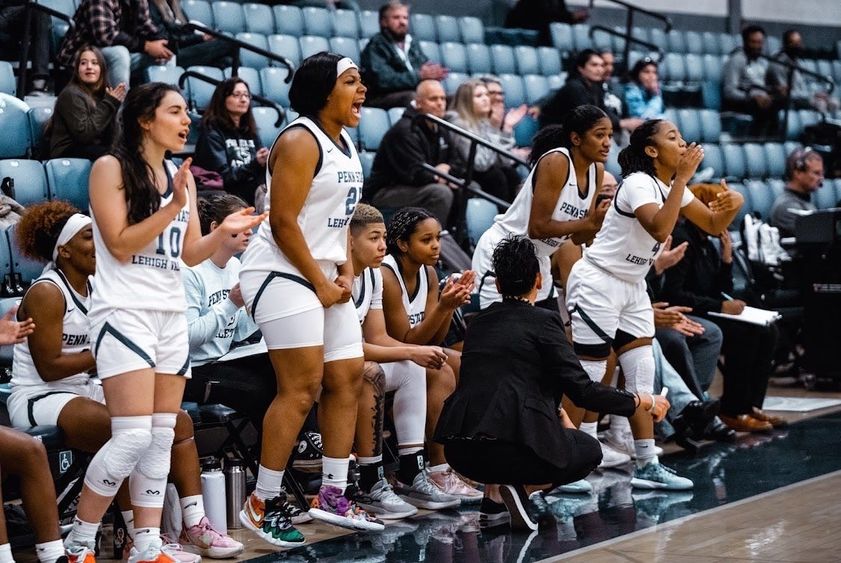 CENTER VALLEY, Pa. — Penn State Lehigh Valley's women's basketball team has once again made it to the PSUAC Women's Basketball Final Four. This comes after the team's 75-63 win against No. 3 Penn State Hazleton on Feb. 26. Leading scorers were Chanelle Lee with 20 points and Gianna Torretta with 16 points.
The team will face No. 1 Penn State Beaver on their home court on March 1. The winners advance to the finals at University Park on March 6.
Lorie Khalil, head women's basketball coach and coordinator of athletic programs at PSU-LV, said the team is "super excited about the opportunity to compete in the final four. We've been here before — this is the exact same scenario as last year and we are ready to get after it," Khalil said. "The team has been consistent all year — practice number 82 looks the same as practice number one. The team's work ethic and drive has been great. That's been a big component to their success and I'm proud of their consistency."
Seniors Jah'nel Oliver and Sage Christopher will play their final games of their college basketball careers.
"Jah has been a huge piece of our success over the past couple of years. She went to the conference championship in the past as a freshman and Sage competed in the Final Four last season. They aren't new to pressure situations," Khalil said. "I want this so bad for them. They are both outstanding student-athletes and representatives of our program."
According to Khalil, the support of the PSU-LV campus has been outstanding all season long.
"I want to send a big 'thank you' to the PSU-LV faculty, staff and campus community for supporting us all year," said Khalil. "We really appreciate that."
Watch the PSUAC Playoff semifinals live on Wednesday, March 1.