Six Penn State Lehigh Valley students have been accepted into program in the past two years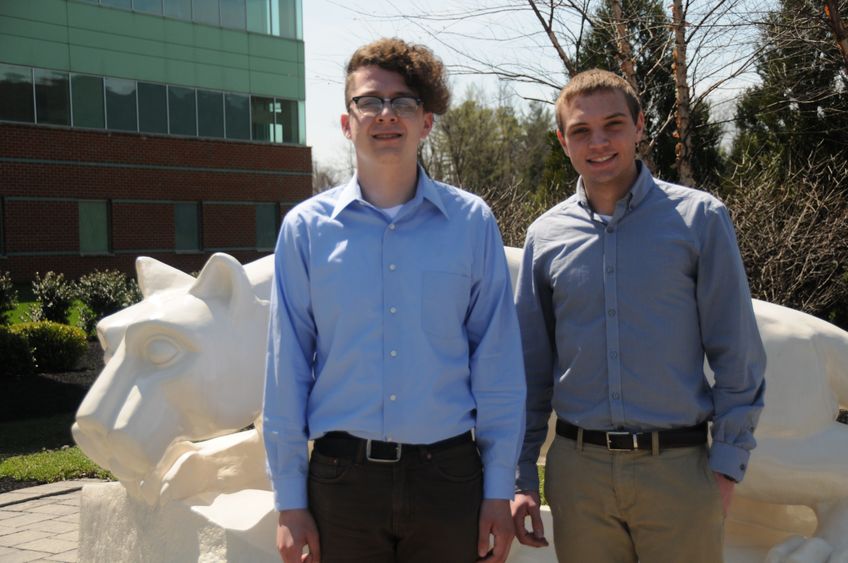 CENTER VALLEY, Pa. — Penn State Lehigh Valley sophomores Joseph Hazler, Rachel Shi and Ryan Barry were recently accepted into the Smeal College of Business Integrated Undergraduate-Graduate Master of Accounting (MAcc) Program. The Integrated MAcc Program is for students who know by their sophomore year that they want to pursue a career in accounting. The MAcc program gives students the work hours and tools to become a licensed CPA while earning an undergraduate degree.
The MAcc program is highly competitive. To be considered for the MAcc program, students must have a GPA of at least 3.8, an updated resume, and they must answer essay questions. A student's SAT score is also considered. Students in this program must meet the 150 credit hours required to qualify for the CPA exam. With nearly 230 eligible students, the acceptance of three Lehigh Valley students speaks both to the academic preparation provided by the Lehigh Valley campus and the quality of its students.
"I was at the Lehigh Valley campus for a year and a half and my adviser, Dr. Ogden, introduced the program to me," said Shi. "Students supported and encouraged me to apply, so I did. The dedication of instructors, on topic lecturing and the interaction with small classes at Penn State Lehigh Valley built a good foundation for me in these upcoming higher-level classes."
"I did come to Penn State Lehigh Valley knowing about the program," said Barry. "Dr. Ogden helped me learn more and guided me in the process. Dr. Gruskin, assistant professor of finance, has also helped me prepare for this program by recommending me as an accounting tutor. That experience helped me get my two internships, which definitely helped me with my MAcc application."
"This program cuts time and cost in half. I saw financial savings and the steps the MAcc program could put me ahead, and I knew I wanted to be a part of this program," said Hazler.
These three students now bring the total to six Penn State Lehigh Valley students who have been accepted into this prestigious program in two years.
"Smeal's Integrated Master of Accounting (MAcc) program is highly competitive and provides students the opportunity to be licensed as a CPA after five years of study," said Denise Ogden, professor of marketing and the Lehigh Valley campus Smeal adviser. "We are very proud that our students continue to get accepted into the program. It's a testament not only to our students, but to the faculty who prepare them to succeed, as they make the move to University Park."