Mandy Marquardt won big at USA Cycling Elite Track Nationals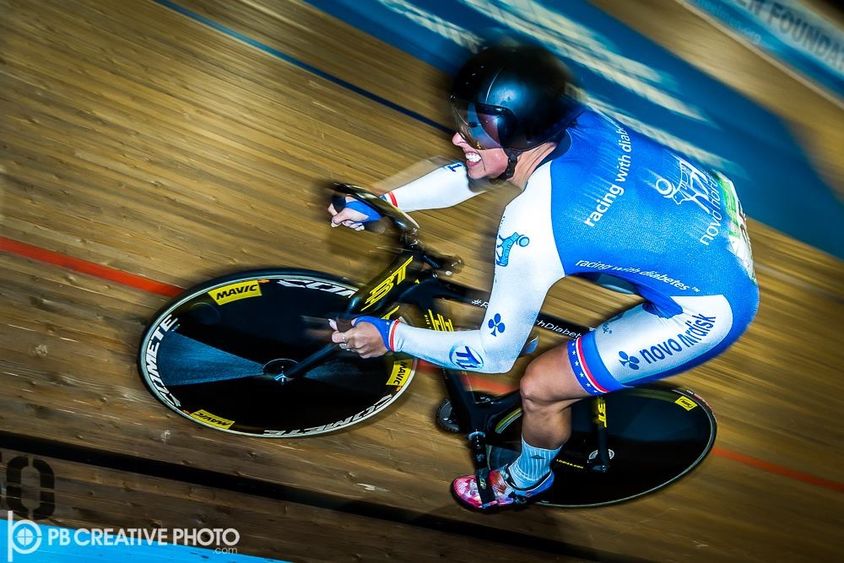 CENTER VALLEY, Pa. — Elite Track Cyclist, Mandy Marquardt, is a Penn State Lehigh Valley (PSU-LV) alumna and the head cycling coach at PSU-LV. Marquardt has had a busy summer of training and competing that has resulted in some impressive achievements.
Marquardt competed in the USA Cycling Elite Track Nationals in Carson, California, which took place July 31 to Aug. 5. During Track Nationals, Marquardt competed in four Elite Women's Sprint Events — Keirin, 500m Time Trial, Match Sprints and Team Sprint — winning two gold and two silver medals.
Marquardt was also chosen to represent the United States at the Elite Pan American Track Cycling Championships in Couva, Trinidad, from Aug. 30 to Sept. 3. She will be competing in the Team Sprint, Match Sprints, Keirin and 500m Time Trial.
Additionally, former Penn State Lehigh Valley cyclist James Mellen, who now attends University Park, also competed at Track Nationals. Mellen won gold in the Elite Men's Keirin and Match Sprints, and a silver medal in the Elite Men's Team Sprint. He will also be competing at the Elite Pan American Track Cycling Championships in the Sprint and Keirin.
Looking into the future, Marquardt has set some major goals for herself to achieve. Not only is she hoping to be selected to represent the United States at the 2017-2018 UCI Track Cycling World Cups, but she also has her eyes set on representing the United States in the 2020 Summer Olympics in Tokyo, Japan.
Marquardt graduated from Penn State Lehigh Valley in 2014 with a degree in business management and marketing. She currently serves on PSU-LV's Lehigh Valley Alumni Society Board of Directors, and has been the head cycling coach for three years.
"PSU-LV and the Cycling Club made a positive impact on my life. I'd like all students to know the club is open to all interests and abilities. It's important for students and incoming riders to have an environment where they can excel and share common interests," said Marquardt. "I enjoy being part of campus, seeing students excited about cycling, interacting with faculty and staff, and sharing my knowledge with student athletes. It's a campus that I'm proud to be a part of and I'm thankful for all their support."
Penn State Lehigh Valley students who have questions or who are interested in joining the Cycling Club, can contact Mandy Marquardt at [email protected].
Contact
Dennille Schuler
Public Relations Specialist
Penn State Lehigh Valley