Drew Anderson captured rocket launch on virtual reality camera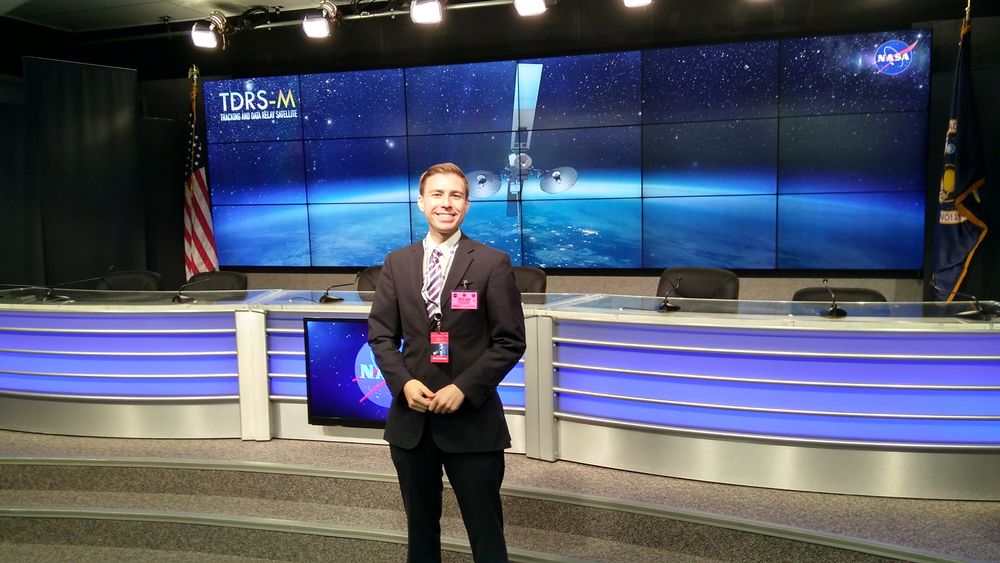 CAPE CANAVERAL — NASA invited Penn State Lehigh Valley instructor and FOX43 meteorologist Drew Anderson to the rocket launch of their newest communications satellite on August 18 in Cape Canaveral, Florida. 
This satellite will allow NASA to continue to communicate to the International Space Station, The Hubble Telescope and other objects NASA launches for the next 15 years.
NASA selected less than two dozen people for special access to this launch, and Anderson was one of them.
Anderson got this once in a lifetime experience because NASA was impressed with innovative work on his professional social media pages and at Penn State Lehigh Valley.
In his application, Anderson explained how Penn State Lehigh Valley students will experience the rocket launch and unprecedented access to the NASA facilities with him — even if they are not technically there.
That's because Anderson used a special camera to a film a 360-degree video of the launch, the behind-the-scenes tours, and interviews with scientists.
Due to this perspective, students will be able to put on a 360-video headset and experience the video as if they were there.  
When a student turns his head to the right, he will see what he would have seen if he had been looking right at the NASA rocket launch. When another student wearing the headset turns around, she will see what would have been happening behind her at that moment in the NASA rocket launch facility. 360 video is also available for viewing without a headset and still offer the 360-viewing capability.
"Virtual reality is a part of Penn State Lehigh Valley's dedication to enhancing technology on campus," said Kate Morgan, director of virtual education. "Last year we asked our students about technology and the interest in exploring virtual reality was on the top of their list. The students are engaged and part of the process at Penn State Lehigh Valley."
Over the summer, the campus installed a virtual reality room and purchased HTC Vive headsets.
Beginning this fall, those 360-degree videos and more immersive virtual reality experiences will be incorporated into classes at Lehigh Valley as a way to engage students with real-world examples and active learning. In addition to the NASA filming, several videos were recorded in the rain forest and coral reefs of Puerto Rico this summer.
"There are some exciting things happening in the field of virtual education," Morgan said.
The school plans to grow their immersive learning experiences through the purchase of more 360 cameras and additional technology throughout the school year.
Contact
Dennille Schuler
Public Relations Specialist
Penn State Lehigh Valley