PSU-LV Veteran Student Organization held an event to celebrate and honor veterans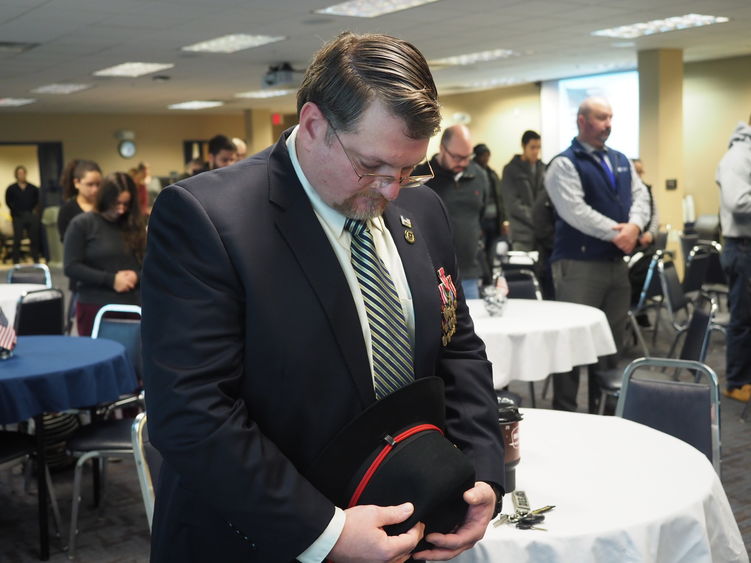 CENTER VALLEY, Pa. — A Veterans Day celebration was hosted at Penn State Lehigh Valley (PSU-LV) on Nov. 12. About 40 students, faculty, staff and veterans from the community came to the event, which was hosted by the Penn State Lehigh Valley Veteran Student Organization.
Jeff McConnell, a PSU-LV student and Army veteran, welcomed his brother, Lt. j.g. Alex McConnell, to speak to the audience during the celebration.
Alex McConnell was in the United States Coast Guard for seven years before coming to PSU-LV, where he graduated with a degree in information sciences and technology. After finishing his degree, he returned to the armed forces. He spoke about his experiences as a member of the U.S. armed forces, including being stationed in New Orleans for three months after Hurricane Katrina.
Alex McConnell also told attendees about the struggles that veterans often face when trying to adjust to life outside of the military.
"You are resilient and will get through it," he said.
The event gave the Lehigh Valley campus the opportunity to honor those who have dedicated their lives to service and listen to their experiences and stories.
Contact
Dennille Schuler
Public Relations Specialist
Penn State Lehigh Valley