Lehigh Valley Veteran Student Organization hosted an event to celebrate veterans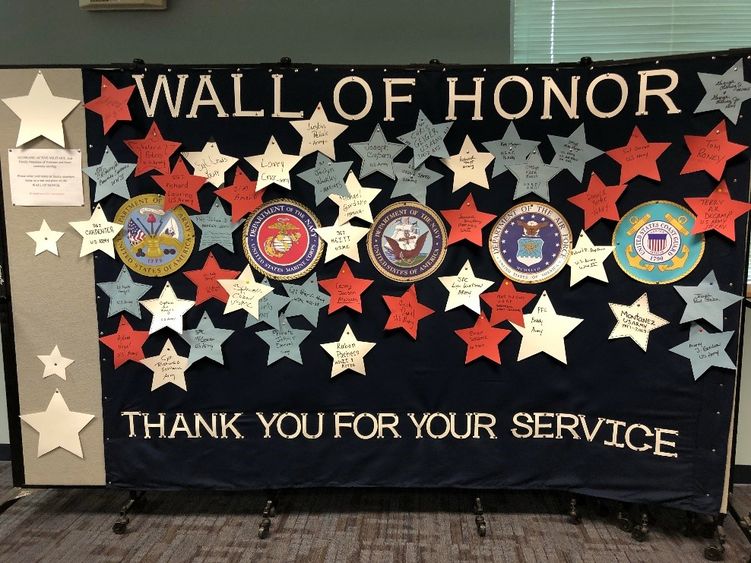 CENTER VALLEY, Pa. — A Veteran's Day celebration took place at the Penn State Lehigh Valley campus on Nov. 14. About 50 students, faculty, staff and veterans from the community gathered for the event, which was hosted by the Penn State Lehigh Valley Veteran Student Organization.
Kenneth Keitt and Aida Montanez, the leaders of Penn State Lehigh Valley's Veteran Student Organization, welcomed Claudette Williams to speak to the campus community during the Veteran's Day celebration.
Williams was a member of the Armed Force for more than 15 years before being called to active duty in support of Operation Enduring Freedom and Operation Iraqi Freedom in 2003. In her speech, "What it means to be a Veteran", Williams spoke about her experiences as a member of the U.S. Armed Forces, what it means to serve for your country and more.
"We wanted to represent all of the Penn State Lehigh Valley students who have served and make the community aware of their service to our country," said Kenneth Keitt, president of the Penn State Lehigh Valley Veteran Student Organization and a junior studying business.
The event also showcased the Wall of Honor, which has been displayed in Centre Hall since Nov. 6 in celebration of Veteran's Day. The Wall of Honor displayed stars to recognize the service of campus veterans, active military, and students with family members in the service.
Students, faculty and staff were invited to create their own star to add to the wall with the name of either themselves, a family member or friend who has served the country.
The event allowed people to come together to honor those who have dedicated their lives to service, as well as listen to personal stories of others who have served.
Contact
Dennille Schuler
Public Relations Specialist
Penn State Lehigh Valley