Global Student Organization sponsored the event celebrating different cultures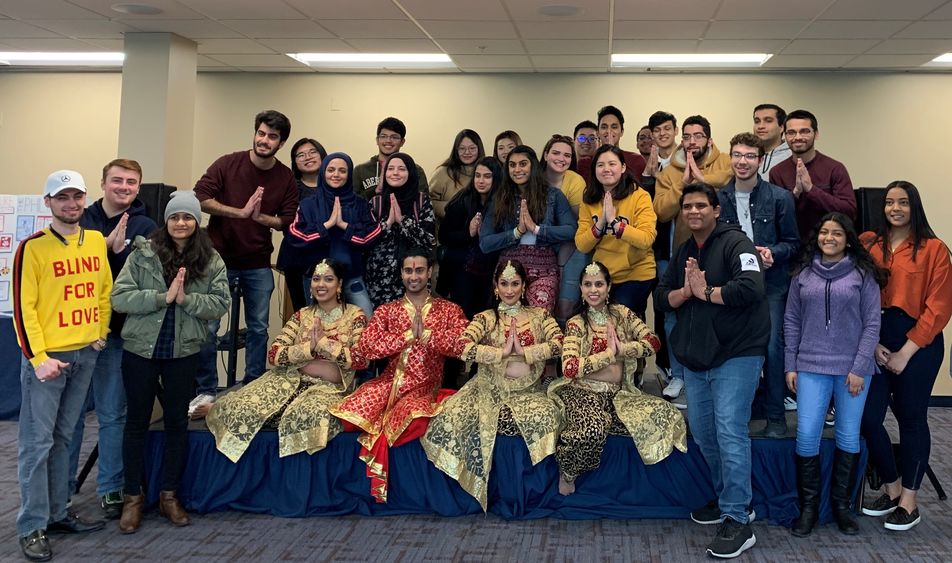 CENTER VALLEY, Pa. — About 50 students, faculty and staff attended the Multicultural Festival, hosted by Penn State Lehigh Valley (PSU-LW) and sponsored by the Penn State Lehigh Valley Global Student Organization (GSO), on Feb. 27.
Information about different countries was displayed on a variety of posters that surrounded the room. Students were offered cuisine from different cultures, as well as a Multicultural Festival passport activity to encourage them to view the posters.
"This event was very fun and important because it represents different cultures and gives students the opportunity to get a real feel of other cultures," said Jiali "Katherine" Xu, president of GSO and a sophomore student majoring in project and supply chain management. "Having events like this gives students real visuals of different cultures and allows them to get involved."
The event featured dancing from the Sonalee Vyas Dance Company from New York City. The dancers got students involved by inviting them to dance along to Hindi music.
"All In at Penn State" is an ongoing University-wide initiative that brings students, faculty and staff together to show their commitment to cultivating a diverse and inclusive environment — respectful of everyone regardless of race, ethnicity, religion, age, sexual orientation, abilities, background, veteran's status and political beliefs.
Contact
Dennille Schuler
Public Relations Specialist
Penn State Lehigh Valley