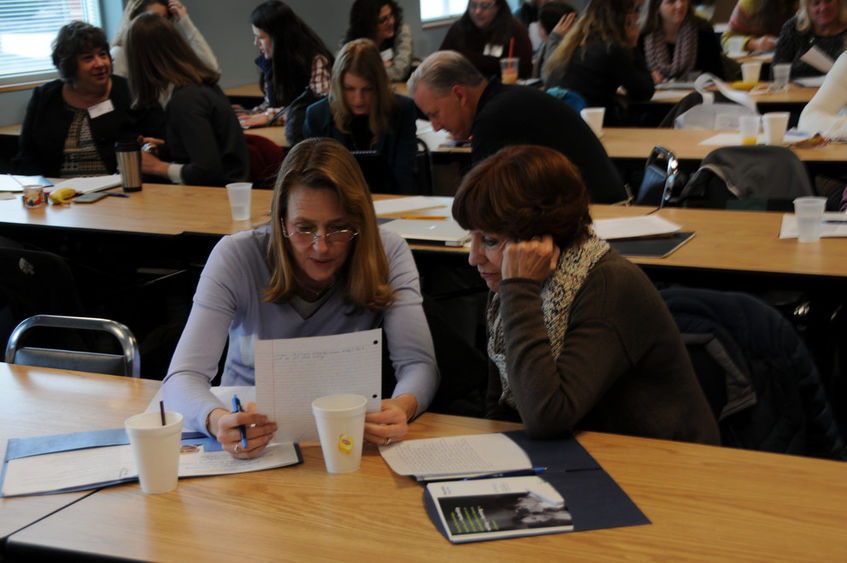 The Lehigh Valley Writing Project (LVWP) has announced a three-part summer learning series for local educators to be offered Summer 2019. All offerings will be held at the Penn State Lehigh Valley campus in Center Valley.
During the second, third, and fourth weeks in July, Penn State Lehigh Valley's LVWP will host 2.5 hour-long sessions that focus on in-demand professional learning opportunities for teachers in the Lehigh Valley. Each session will provide two hours of workshop and 30 minutes of networking.
Session 1: Text Dependent Analysis (TDA)
Wednesday, July 10
9:30 a.m. to noon
This session will provide a look at the best practices of TDA instruction. Move beyond surface-level TDA instruction and into a practice that embeds critical thinking and analysis skills into daily instruction and assessment.
Session 2: ESL/Struggling Learners
Wednesday, July 17
9:30 a.m. to noon
This session will explore the classroom management, student-centered learning, and ESL Best Practices that transcend grade-levels, learning abilities and language barriers to help all students thrive in your classroom!
Session 3: Meaningful Making
Wednesday, July 24
9:30 a.m. to noon
This session focuses on how you can marry literacy instruction with the maker learning movement. Participants will leave this workshop with ways in which they can amp up their teaching of reading and writing by including more physical activity, collaboration and purposeful "making" whether or not a makerspace is actually present in their school.
No pre-registration required. A $5 donation will be requested at the door. For more information, contact Nicole Moschberger at [email protected] or 610-285-5239.
Contact
Dennille Schuler
Public Relations Specialist
Penn State Lehigh Valley