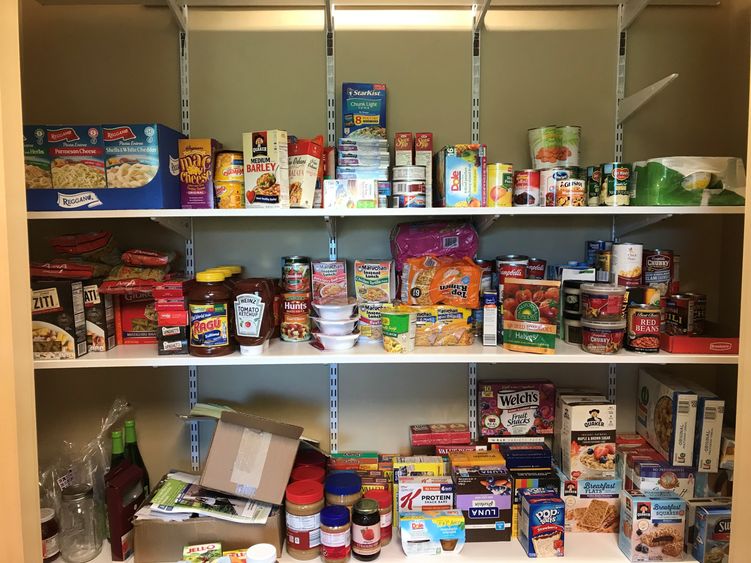 An estimated 36% of college students do not know where their next meal will come from, according to a 2018 study. To combat this problem, Penn State Lehigh Valley opened the LionShare Food Pantry last year to support currently enrolled students. The food pantry is filled with nonperishable food donations from faculty, staff and retirees from campus.
"While the food pantry wasn't highly utilized last year, we did see an increase over the summer and during the first week of classes, so we wanted continue getting the word out to ensure all currently enrolled students who may need it, know about it," said Tammy Yocum-Cwienkala, counselor, Penn State Lehigh Valley. "We want to help more students; we know there's a need."
According to the United Way of the Greater Lehigh Valley, 75,000 people in the area rely on monthly visits to food banks to make sure they and their families have enough to eat. College students are not immune to this issue.
The intent for the LionShare Food Pantry is to support urgent needs. It is designed to combat food insecurity for the short term. The food pantry is in the Health and Wellness Suite in room 221 and it is open for food pick-up on Thursdays between noon and 2 p.m.
Currently enrolled students can apply by visiting the online form. Once the order form has been processed, students will be notified by email.
The form and the service are confidential. However, if it is used multiple times, then the student will be guided to community resources for long-term solutions.
For more information or questions, contact Tammy Yocum-Cwienkala at [email protected] or Marissa Ketcham at [email protected].