Baccalaureate degree program joins other 4-year degrees in reflecting the needs of Lehigh Valley employers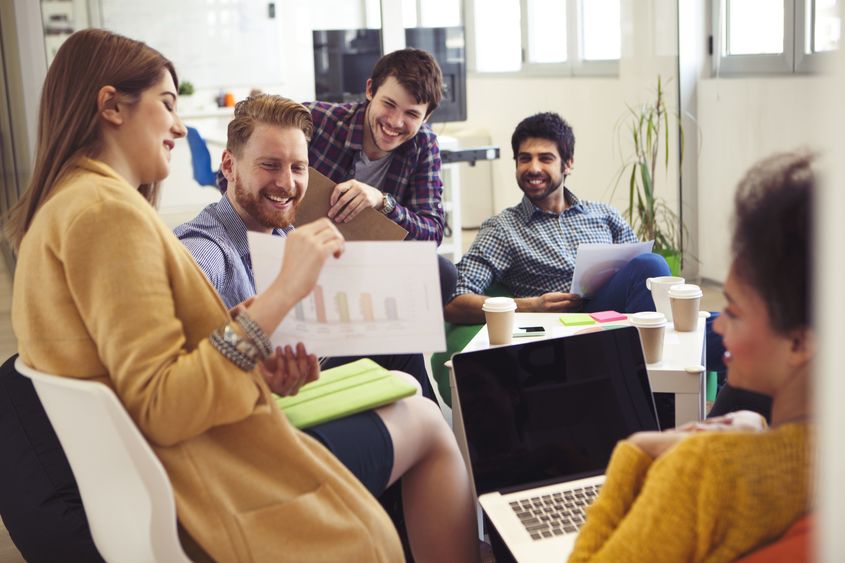 CENTER VALLEY, Pa. — In response to the growing number of distribution and manufacturing companies in the Lehigh Valley — and the need for an educated workforce to successfully manage those companies — Penn State Lehigh Valley will offer a bachelor of science in project and supply chain management beginning fall 2017.
"Distribution is the Lehigh Valley's fast-growing industry, and manufacturing has become the region's largest economic sector, making up 15 percent of the region's $37 billion gross domestic product," said Don Cunningham, CEO and president, Lehigh Valley Economic Development Corporation. "It's important that we maintain a strong pipeline of talent to fill jobs in these sectors, and I applaud Penn State Lehigh Valley for their forward-thinking approach in introducing this new degree."
The project and supply chain management major concentrates on developing knowledge, skills and abilities in project management, supply chain principles and business fundamentals. The major emphasizes the integration of manufacturing and service operations, logistics, purchasing, and distribution that enable organizations to develop supply chain networks.
"The number of distribution and manufacturing companies in the Lehigh Valley, and our proximity to New York City and Philadelphia, will allow for endless field experience and networking opportunities for our students. We are very excited about this new degree program and see it as a perfect fit for this region," said Kenneth Thigpen, director of academic affairs at Penn State Lehigh Valley.
The course work for project and supply chain management will span tactical and theoretical supply chain understanding, project management, case studies, industry guest lecturers, research projects and internship opportunities.
"Very simply, supply chain management deals with the flow of goods and services. If you are interested in understanding the management and planning of turning raw materials into final product and the coordinating that is involved in this process then project and supply chain is for you," said Maung Min, director of business programs at Penn State Lehigh Valley. "What makes this program so attractive is it provides a broad educational foundation that can lead to further specialization in the future, such as in logistics or in procurement."
This program qualifies graduates for careers in various facets of supply chain, including manufacturers, distribution companies, information integrators, retailers, transporter and consulting firms in both industry and government. All courses needed for the degree will be offered at Penn State Lehigh Valley.
Project and Supply Chain Management joins other new baccalaureate degree programs that specifically address the needs of the Lehigh Valley job market:
Arts Administration, the only baccalaureate degree program of its kind offered in the Lehigh Valley, affords local students internship opportunities in the region's premiere arts organizations
The Health Policy and Administration program caters to the Lehigh Valley's highly-ranked health care providers and the growing patient population
A degree in Bio and Behavioral Health is expected to be added to Penn State Lehigh Valley's portfolio in the near future
For information about Project and Supply Chain Management, contact Penn State Lehigh Valley Director of Business Programs Maung Min at [email protected], visit the program's website, or call the admissions office at 610-285-5035.