New option in the business program prepares students for jobs in growing health care fields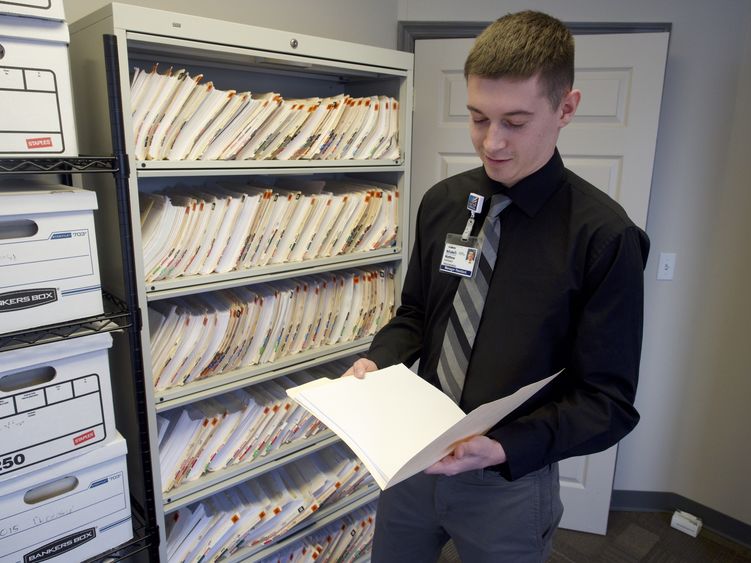 Penn State Lehigh Valley is offering a health services option in the bachelor of science in business degree program as of fall 2020. Students in this option will gain enhanced educational opportunities to complete a degree focused on the health sciences area. Courses offered as part of the health services option's curriculum include financial decisions in health care organizations, health systems management, principles of managed care and population health.
Health care is one of the largest industries in the U.S. and the largest employer in the Lehigh Valley. The Bureau of Labor Statistics indicates that with the overall growth of the industry, the demand for managers and administrative workers with health care experience is likely to increase. This option reflects the needs of Lehigh Valley employers.
"There has never been a more exciting time to consider a management career in health care. The advent of electronic medical records coupled with a host of digital devices including 'wearables' will stretch the limits of when and how health care can be delivered in the future," said Robert Martin, class of 1976, senior vice president, chief strategy officer, St. Luke's University Health Network. "The current pandemic has united the world's population like never before in terms of how interconnected we are in needing to prevent or respond to threats to our health locally, nationally and world-wide. There are few more rewarding careers that can so directly positively impact the lives of so many others."
"Health services managers and administration workers play a vital role in running health care systems, clinical practices and laboratories. Our health services option will prepare students by offering them the opportunity to take an array of pertinent and topical courses such as health care payment, comparative health care systems, health care policy, as well as strategic planning and project management," said Maung Min, director of business programs, Penn State Lehigh Valley. "Our business degree program also offers an accounting option, a management and marketing option, a financial services option as well as an individualized option, so students have the opportunity to tailor their education to their specific interests."
Penn State Lehigh Valley has several health-related options for students such as health policy and administration, biobehavioral health and rehabilitation and human services. This degree option enhances the programs that are already in place by offering additional options.
For information about the health services option, contact Maung Min, director of business programs at Penn State Lehigh Valley, at [email protected] or call 610-285-5117.
Contact
Dennille Schuler
Public Relations Specialist
Penn State Lehigh Valley