Lorie Khalil to represent the USA in 2021 United World Games in Austria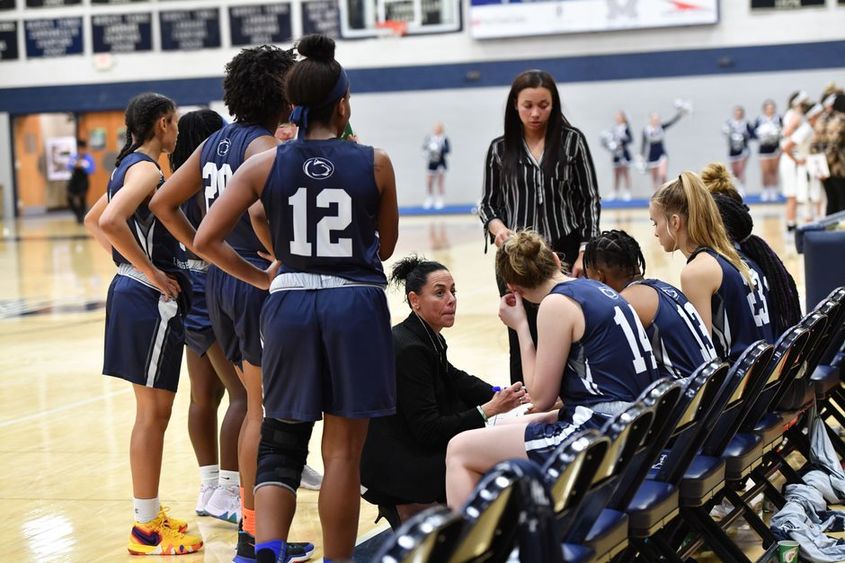 CENTER VALLEY, Pa. — Penn State Lehigh Valley's Head Women's Basketball Coach Lorie Khalil has been selected by STUDENTathleteWorld (SaWUSA) to represent the United States in the 2021 United World Games, an International Sporting Competition to be held in Klagenfurt, Austria, at the end of June.
The team will depart the U.S. on June 21 and arrive in Venice, Italy, for a 10-day visit. The team will then travel to Austria for practice and to compete in the United World Games. After three days of competition the team will end their trip in Germany before departing back to the U.S. on June 30.  
"This is going to be a once in a lifetime experience; to be able to coach internationally and experience Europe at the same time is a tremendous opportunity. I am so thankful for Tim Ryerson and the SaWUSA organization for selecting me to coach a team and offering this opportunity to high school players. It's truly an honor," Khalil said. 
Student-athletes are chosen for the team based on a combination of their athletic ability as well as their academics, leadership potential and character. The team will consist of high school players ages 19 and under from all over the United States. SaWUSA is still in the process of assembling the team of 10, who will meet on Zoom before departure. The trip includes not only the international sport competition but also sightseeing and opportunities for personal growth and leadership development through international travel.