Topics include World War II, coffee, what the world needs and Italy's devastating flood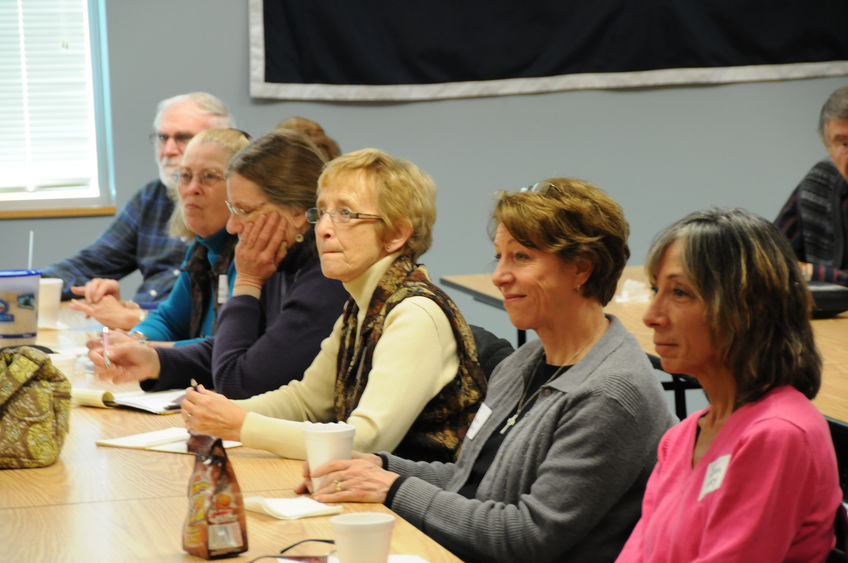 Senior Adults Gaining Enrichment (SAGE), an outreach program of Penn State Lehigh Valley for adults age 55 and older, has announced the schedule for its spring 2017 four-part lecture series. Each SAGE session is held on the first Friday of the month and begins with coffee at 10:30 a.m., the featured speaker at 11 a.m., and lunch at noon. All SAGE lectures are held in room 135 at Penn State Lehigh Valley located at 2809 Saucon Valley Road in Center Valley.
The mission of SAGE is to encourage intellectual and cultural enrichment for seniors, 55 and older, by providing a stimulating college-level lecture, workshop and seminar environment through a self-funded, self-directed and member-driven program.
Spring 2017 Lecture Schedule
Friday, March 3
"Weapons of World War II"
David Longenbach, instructor in history, Penn State University
World War II required a massive outpouring of manufacturing capabilities, giving rise to one of the world's largest industrial producers in the U.S. With its roots planted firmly in The Great War, World War II was more or less an extension of the preceding conflict, seeing the growing fusion of man and machine into a more terrifying fighting force.
Friday, April 7
What's in That Cup O'Joe?
Karen E. Kackley, instructor in biology, Penn State University
Coffee is the lifeblood of most of our mornings, but do you know what's actually inside that cup of coffee you're drinking each day? You would be surprised.
Friday, May 12
Spirit and Society in 1550 and 2017: What the World Needs, Then and Now
Margaret Christian, associate professor of English, Penn State University
New diseases. Strange weather. Abroad, shifting alliances and terrifying new enemies. At home, a dangerously fragmented population, the gap between rich and poor widening. While the elite fight to protect their power, a populist demagogue cultivates his influence by signaling to the angry and dispossessed that their grievances will finally be heard. 21st Century or perhaps not, Christian will discuss the parallels between 16th century Europe and present day America.
Friday, June 2
Mud Angel: Kenneth Thigpen
Kenneth Thigpen, director of academic affairs, Penn State University
Fifty years ago on Nov. 4, 1966, Italy was hit by floods, devastating two of its most historic cities: Florence and Venice. They represented the greatest loss of art and architecture from a natural disaster in 20th century Europe. The international community quickly rendered assistance, dispatching "angeli del fango" (mud angels): volunteers who helped in the emergency rescue of works of art. Thigpen will share his personal story along with providing commentary on his return to Florence 50 years later.
The cost per lecture is $20, or attend all four for $60. Lunch is included. For more information or to register, contact Diane McAloon at 610-285-5066 or [email protected].
Contact
Dennille Schuler
Public Relations Specialist
Penn State Lehigh Valley