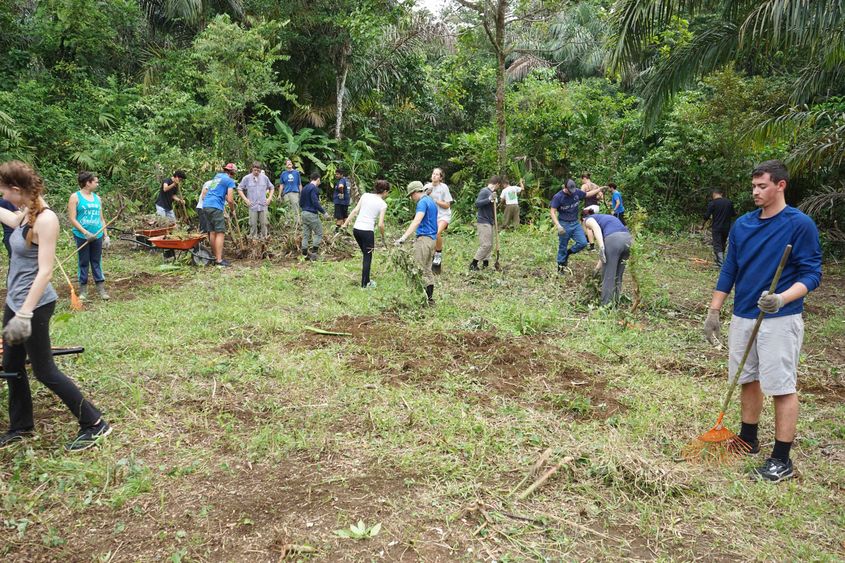 CENTER VALLEY, Pa. — Penn State Lehigh Valley's CHANCE (Connecting Humans and Nature through Conservation Experiences) program is accepting applications for its spring and summer 2017 program, which includes travel to Costa Rica. The course and application submission information can be found on the CHANCE website. The application deadline is March 15.
The 2017 CHANCE program consists of the following courses: BIO 296/496 - Conservation and Sustainability of the Tropical Rainforest and BIO 296/496 - A Field Practicum in Costa Rica. The spring course takes place in the second eight weeks of the spring 2017 semester. The summer practicum dates are May 19 to 28.
The classes are taken together, but sequentially, and allow students to earn credits and hours in biology that will prepare them to better understand how both scientific research and conservation biology are key components to addressing the global challenges of rainforest sustainability.
The ten-day, summer field practicum will provide hands-on research experience with the Organization of Tropical Studies (OTS) scientists. Through the program, students will focus on and learn about the biodiversity and ecology of the tropical rainforests of La Selva Biological Station and Braulio Carrillo National Park in Costa Rica. Highlights include participation in authentic research, guided hikes through select rainforests to study biodiversity, boat field trips through nearby rivers, participation in a professional research presentation, various conservation projects and more.
CHANCE was founded in 2004 as a partnership between Penn State and the Pennsylvania Department of Education to train pre-service and in-service high-school science teachers in environmental science and conservation biology through research and hands-on experience. Thus far, more than 250 educators and 300 undergraduates from around the United States and the world have been trained in the field through the CHANCE China, Costa Rica and Panama field courses to think like scientists and to carry out real-world research and conservation.
The program strives to connect people to nature through real-world experiences that incorporate scientific concepts, techniques, data and interpretations so they can construct their own understanding of their local landscapes and better effect change that will sustain the planet's biodiversity.
For more information, contact Jacqueline McLaughlin, associate professor of biology at Penn State Lehigh Valley, at [email protected] or Karen Kackley-Dutt, instructor in biology at Penn State Lehigh Valley, at [email protected].