Popular Musikfest Video camp is back for its third year, along with new Teen Summer Pathway Programs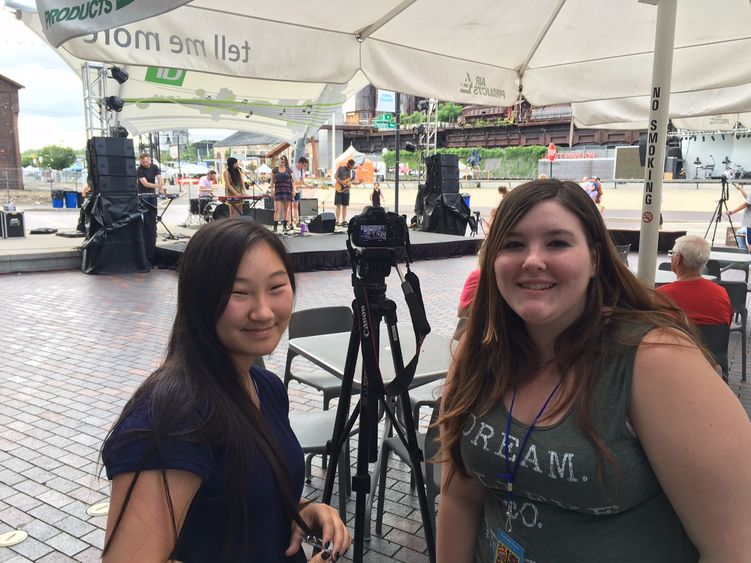 CENTER VALLEY, Pa. — Penn State Lehigh Valley has announced its lineup of one-week, half-day youth camps to run from July 10-14. Camp offerings include writing, visual arts, LEGO engineering, math, biology, computer programming, video production and swimming camps. These offerings are geared toward students entering grades 1-8.
Camps will be held in the morning (9 a.m.-noon) or in the afternoon (1-4 p.m.). Penn State Lehigh Valley staff will be on hand if parents require early drop-off, lunchtime supervision and/or late pick-up.
Teen Summer Pathway Programs
New this year are the Teen Summer Pathway Programs, opportunities for high school students to engage in hands-on exploration of Penn State majors. Enrollment per program is limited to ten students. All three Teen Summer Pathway Programs are full-day and are geared towards students entering grades 9-11.
The Be the Change program will run from 9 a.m.-3 p.m. July 24-28 and is for students interested in a career in public service. Students will be making a difference in their community by joining Penn State faculty in a week of classroom and service learning opportunities.
The Makerbotics program will run from 9 a.m.-3 p.m. July 31-Aug. 4 and will engage students in a design challenge using TinkerCAD software, 3D printing and Lego Robotics. Penn State faculty will be teaching this program as a practical introduction to robotic design and implementation.
Back for its third year is the Musikfest Video and Marketing camp for high school students, which allows campers to go behind the scenes at one of the largest music festivals in the nation with a veteran television journalist for a hands-on video production experience. New this year is a marketing component, taught by ArtsQuest staff. The Musikfest Video camp will run from 11 a.m.-5 p.m. Aug. 7-11.
"Penn State Lehigh Valley's Summer Youth Programs are designed to spark both creativity and curiosity in students from elementary to high school," said Doug Antonioli, director of the Penn State Lehigh Valley Writing Project.  "We have one-week camps for every learner and level. This allows students to explore their interests in an educational and engaging way."
"Get the Scoop" on all camp offerings on April 13
Parents and prospective campers are invited to enjoy a scoop of Berkey Creamery ice cream while learning about the 24 writing and STEAM-related summer programs from instructors. The event will take place from 6:30-8:30 p.m. on Thursday, April 13, at the campus in Center Valley.
This Get the Scoop event is free and open to prospective campers and their parents. RSVP to Doug Antonioli at [email protected] or 610-285-5239. For more information about camp options, cost and registration, visit www.sycroar.org or email [email protected].