The Penn State Lehigh Valley and ArtsQuest camp celebrated its third year
CENTER VALLEY, Pa. — Eight local high school students got special access at Musikfest, one of the largest free music festivals in the country, during a summer video and marketing camp hosted by Penn State Lehigh Valley in partnership with ArtsQuest.
For the third year, Penn State Lehigh Valley was the only university in the region with this behind-the-scenes access, which allowed campers to gain hands-on video production experience at Musikfest.
The camp, held Aug. 7-11, was led by Emmy award-winning television journalist Liz Keptner, who is director of Penn State Lehigh Valley's Multimedia Innovation Center (MIC), and Amber Campbell, videographer and editor for the MIC. New this year was a social marketing component where campers made fun, short and compelling videos for use on social media. The winning videos were featured on Penn State Lehigh Valley's Instagram account and Musikfest's Instagram account.
"The students come in with varying levels of experience, but all left having produced incredible video content. The highlight for me this year was how engaged all the campers were and how eager they were to learn about video and editing systems, and making social-media-appropriate content," said Keptner.
One of the winning videos that came out of the camp was produced by Ryan Irr, junior at Notre Dame High School. His video documented the food of Musikfest.
Irr said he enjoyed many things about the camp that went beyond the technical aspects.
"I learned a lot about people skills and organizational skills," said Irr. "Each day we had to go up and talk to people to interview them, then had to come back and edit the videos before the end of the day. I liked having a finished product at the end of each day."
The camp culminated with a special viewing party showcase of the students' video packages for their families and the broader community on Aug. 11 at Frank Banko Alehouse Cinemas at SteelStacks. The videos detailed the students' unique experiences and highlighted their newly learned skills.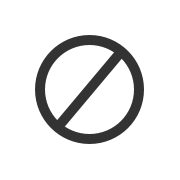 Contact
Dennille Schuler
Public Relations Specialist
Penn State Lehigh Valley