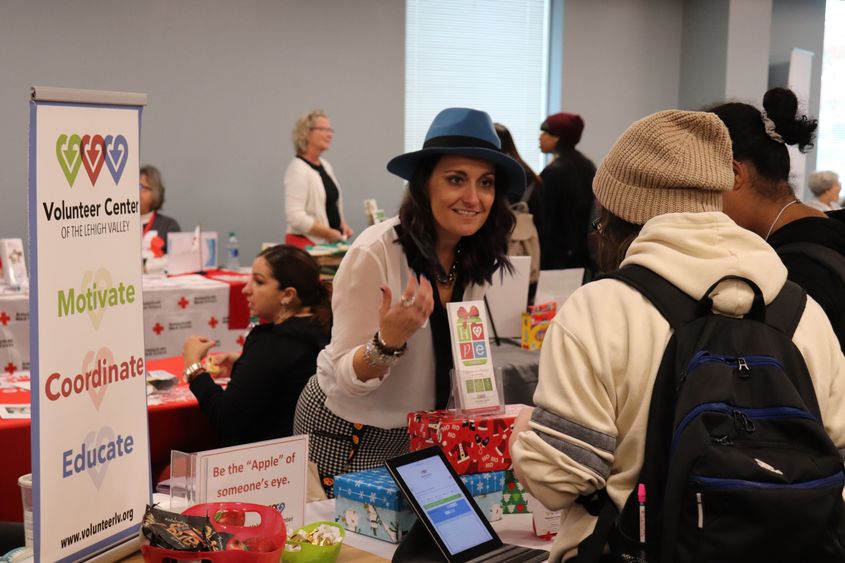 About 50 Penn State Lehigh Valley students connected with local organizations to match their volunteer interests at the first-ever Volunteer Fair on Oct. 29. This event gave local organizations a platform to recruit students for volunteer positions.
"This is a great event. It gives the students an opportunity to find volunteer opportunities while also giving us as organizations a way to directly connect with students," said Cory Stevens, internship and volunteer coordinator, ArtsQuest.
There were more than 20 organizations present offering students a variety of volunteer opportunities to choose from in the community. Many organizations were able to connect with double the number of students that they usually reach.
"We were thrilled with the outcome of our first-ever campus Volunteer Fair. We had such a great variety of agencies here and a wonderful turnout of interested students," said Pam Fleck, assistant director of student affairs and co-adviser of the Community Hero's Club. "We hope to provide many volunteers out in the local community as a result of this event! We look forward to next year's fair."
Contact
Dennille Schuler
Public Relations Specialist
Penn State Lehigh Valley