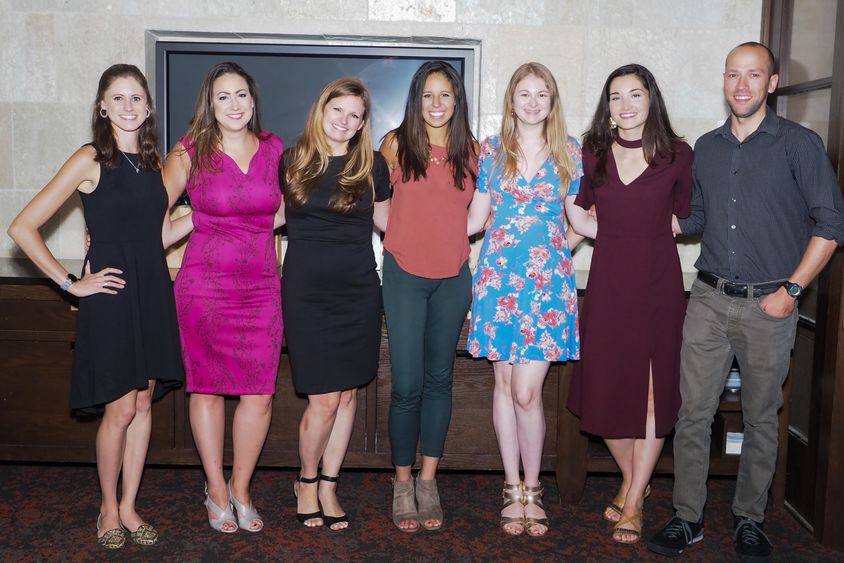 CENTER VALLEY, Pa. — The Cystic Fibrosis Foundation will honor Jessica Dow as one of the outstanding young professionals in the Lehigh Valley at an event on Nov. 2. Dow, career strategy coordinator at Penn State Lehigh Valley, has committed to raise $2,500 for the Cystic Fibrosis Foundation.
Aurora Brunovsky, regional human resources consultant for Penn State, nominated Dow for this honor.
"When I was asked if I would accept the nomination, I was both surprised and humbled," said Dow. "I have always been driven to help. Whether I am teaching, counseling, consulting or volunteering my time physically, l am genuinely drawn do whatever I can to make a positive impact in the world. I believe in the power of growth and transformation and cannot emphasize enough the importance of partnering with fellow community members, both locally and globally, to make positive systemic change. It is a true honor to be recognized and support the invaluable efforts of the Cystic Fibrosis Foundation."
Since being nominated, Dow has met with people living with cystic fibrosis and with people directly affected by friends and family members with the disease.
Dow also teaches part-time at Penn State Lehigh Valley. With more than 15 years in K-12 education and higher education, her professional experience includes student services and adjunct faculty positions at Seton Hall University, New York Institute of Technology and Miami Dade College. Dow has also presented at multiple conferences.
She earned an education specialist degree in professional counseling, a post master's certificate in school counseling, as well as a master of arts in counseling, and a bachelor of science in education and human services, all from Seton Hall University in New Jersey.
Dow is also a cabinet member of the United Way Greater Lehigh Valley Emerging Leaders, supporting community impact goals for education, food access, healthy aging, and emergency services.
To learn more about the Cystic Fibrosis Foundation, visit the CFF website.
Contact
Dennille Schuler
Public Relations Specialist
Penn State Lehigh Valley