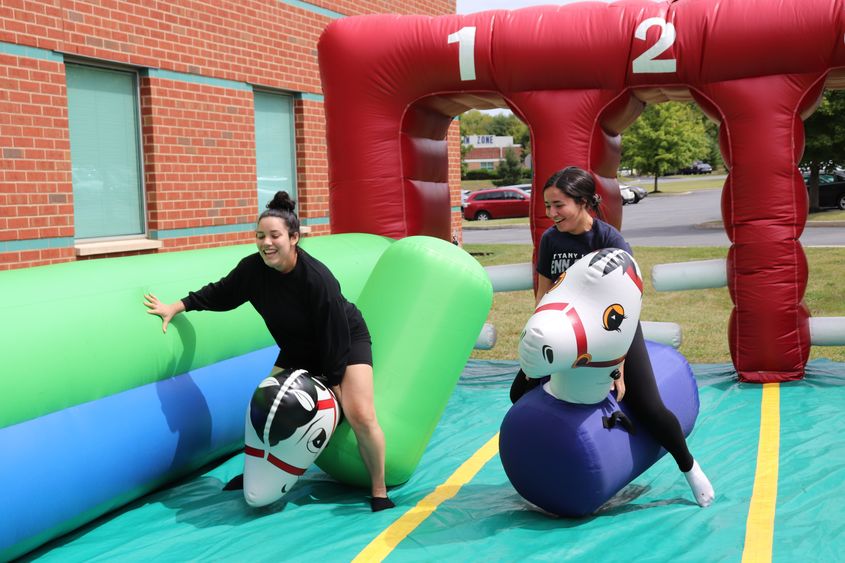 Penn State Lehigh Valley students interacted with many campus clubs and organizations at the fall involvement fair. The fair was held on Thursday, Sept. 5. The event was held in the courtyard at the Lehigh Valley campus.
The Involvement Fair gives various club representatives the opportunity to set up a table and share information about their clubs with fellow students to encourage student involvement.
Students who attended got to interact with different clubs and obtain information about the purpose of the clubs and how to join. While learning about clubs, students enjoyed walking tacos, snow cones and music by Carmen Brandy.
"This is one of the most important and highly attended events of the year. It is very exciting to see so many students who are interested in clubs and becoming involved on campus. We are also happy to have some brand-new clubs emerge," said Pam Fleck, assistant director of Student Affairs.
Some of the clubs represented at the Involvement Fair were Lion Ambassadors, Student Government Association, Psychology Club and so many more. The fair also included three new clubs: the Cricket Club, the Muslim Student Group and the Black Student Union.
"I believe it is an amazing event for everyone to not only get involved, but also meet new people", said Jett Harper, first-year student at Penn State Lehigh Valley.
To learn more about the clubs and organizations at Penn State Lehigh Valley, visit the student affairs website.
Contact
Dennille Schuler
Public Relations Specialist
Penn State Lehigh Valley