Baccalaureate degree program joins other four-year degrees in reflecting the needs of Lehigh Valley employers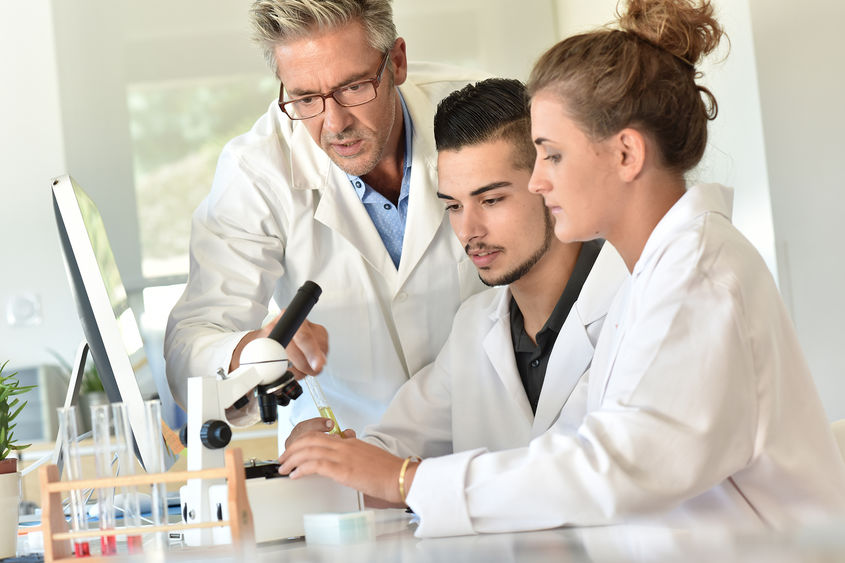 CENTER VALLEY, Pa. — As attention turns toward the quality of human health across the globe, the demand is growing for health science professionals trained to influence this discipline. In response to this demand, Penn State Lehigh Valley is offering a bachelor of science in biobehavioral health (BBH) as of this fall 2017.
"The healthcare sector is the largest employer in the Lehigh Valley. Penn State Lehigh Valley is to be commended for developing the biobehavioral health program," said Dr. Joel C. Rosenfeld, chief academic officer at St. Luke's University Health Network. "This program will prepare students for multiple healthcare related professions ensuring that our hospitals, physician offices, clinics and laboratories will have well-trained employees."
"A degree in BBH can help prepare students to address and solve the problems of human health and illness," said Tina Q. Richardson, chancellor of Penn State Lehigh Valley. "Nationally-ranked hospital and health service systems that are located just minutes from our campus will provide opportunities for professional experience and networking."
The range of health studies in the BBH degree program prepares students for a variety of health science careers, including roles as health promotion professionals, research assistants, laboratory managers, biomedical product representatives, and technical support positions in biomedical and health-related fields. This major can also provide excellent groundwork for graduate school, including medical school, physician assistant programs and other clinical fields. Students will also be prepared for advanced study in natural and social science disciplines and related professional areas such as epidemiology, public health, environmental health and safety, and human services. All courses needed for the degree will be offered at Penn State Lehigh Valley.
"This degree is designed to integrate biological, behavioral, psychological, socio-cultural and environmental approaches to the study of the science behind health," said Samantha Beebe, program coordinator of BBH at Penn State Lehigh Valley. "If you are a student who is interested in approaching health from a more holistic view and exploring the various aspects of individual and population health, then BBH could be the degree for you."
The BBH Global Health Minor is also currently being offered at Penn State Lehigh Valley. This minor is an interdisciplinary approach to the theoretical, scientific and practical issues affecting the health of people globally.
"A global perspective is invaluable in a world no longer confined by geographic borders and prepares students to be competitive and succeed in that environment," said Beebe.
BBH joins other recently added baccalaureate degree programs that specifically address the needs of the Lehigh Valley job market:
Project and Supply Chain Management, with distribution as the fastest-growing industry in the Lehigh Valley, this baccalaureate degree program emphasizes the integration of manufacturing and service operations, logistics, purchasing, and distribution that enable organizations to develop supply chain networks.
Arts Administration, the only baccalaureate degree program of its kind offered in the Lehigh Valley, affords local students internship opportunities in the region's premiere arts organizations.
The Health Policy and Administration program caters to the Lehigh Valley's highly-ranked health care providers and the growing patient population.
For information about BBH, contact Samantha Beebe at [email protected] or call the admissions office at 610-285-5035.
Contact
Dennille Schuler
Public Relations Specialist
Penn State Lehigh Valley