Sky Zone to host a 'Glow' party to benefit Penn State Lehigh Valley Benefiting THON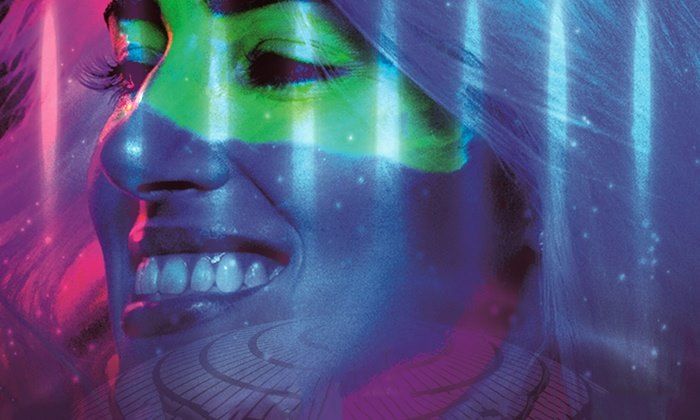 CENTER VALLEY, Pa. — Sky Zone Trampoline Park in Bethlehem will host a THON third-party fundraiser from 6-8 p.m. on Feb. 14. The Valentine's Day Glow Event is open to the public. Lasers, music and blacklight will transform the whole trampoline park into a crazy jumping dance club.
Sky Zone will donate 10 percent of ticket proceeds to Penn State Lehigh Valley Benefiting THON. Tickets can be purchased in advance by visiting Sky Zone's website.
The next day on Feb. 15 the campus community will come together to host a special send-off for its THON dancers: Kenny Chang, Ethan Freiss and Emine Limani. Attendees are invited to drop off mail for the dancers to encourage them during THON weekend, and come wish the dancers good luck. The event will be held from 12:15 to 1:15 p.m. in room 135.
Lehigh Valley area alumni raised more than $10,000 through a wide array of fundraising initiatives and will be on hand to present checks, among them: Lehigh Valley Alumni Society; Chris Bogden, Liz Glase, Lori Kapes, "Dance for a Cure" event; Kenny Rampolla, Lost Tavern Brewing, "Hops 4 Hope" event; Howard Kulp, St. Luke's Reading Rocks Program; Lehigh Valley Alumni Chapter; Rob Cepin, Hanover Township Community Center THON 5K.
The dancers will then be leaving for University Park to participate in the 46-hour no-sleeping, no-sitting dance marathon held Feb. 16 to 18, known as THON weekend. Chang, Freiss and Limani will honor Penn State Lehigh Valley Benefiting THON as the three student dancers this year. The three dancers have been part of a team of 50 Penn State Lehigh Valley students who have worked through the fall and early this semester in raising funds for Four Diamonds. Fundraising has included a dodgeball tournament, canning, canvassing, mailing of THONvelopes, Mr. and Ms. LV event, and a successful silent auction. The money raised benefits pediatric cancer research and treatments as well as celebrates the lives of those who have lost their battle. Money raised from THON is donated to Four Diamonds at Penn State Children's Hospital.
To make a donation, visit the THON Donor Drive website and select the Lehigh Valley organization to have the donation credit Penn State Lehigh Valley.