2018 USCAA Basketball National Awards announced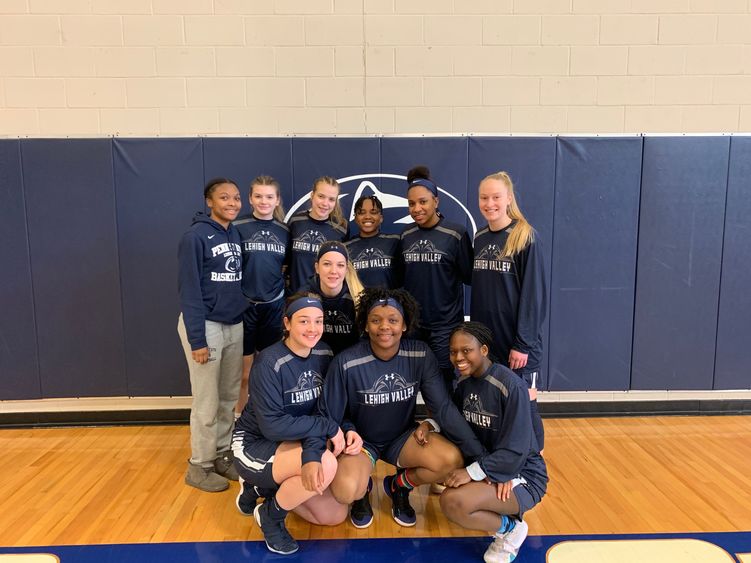 CENTER VALLEY, Pa. — After winning the 2019 Penn State University Athletic Conference Women's Basketball Championship, the Penn State Lehigh Valley women's team secured an automatic bid into the USCAA National Championship Tournament. Lehigh Valley beat Warren Wilson College, 88-75, on March 4 in the Quarterfinals held at Penn State Fayette in Uniontown, Pennsylvania.
This was their 24th win and the team advanced to the USCAA Division 2 Final Four against Central Maine Community College on March 5. PSU-LV's women's team lost to Central Maine, 65-53, closing out an impressive season with a record of 25-3. Sarah McGee led with a double double 21 points 12 rebounds. Jah'nel Oliver added 13 points and Ebony Sanders added a double double with 10 points and 14 rebounds.
2018 USCAA Basketball National Awards
The following Penn State Lehigh Valley men's and women's basketball players have received United States Collegiate Athletics Association (USCAA) National Honors.
Men's basketball
Jeremiah Jenkins, senior, Sanford, North Carolina – 1st Team All-American
Women's basketball
Ebony Sanders, junior, Bakersfield, California – 1st Team All-American, National All-Academic
National All-Academic is awarded to the student-athlete who is sophomore year and above with a 3.5 overall GPA.
Follow Penn State Lehigh Valley Athletics on Instagram @PennStateLVAthletics and Twitter @PennStateLVAthl. Sign-up for athletic text alerts at http://psulehighvalleyathletics.com/list-signup.