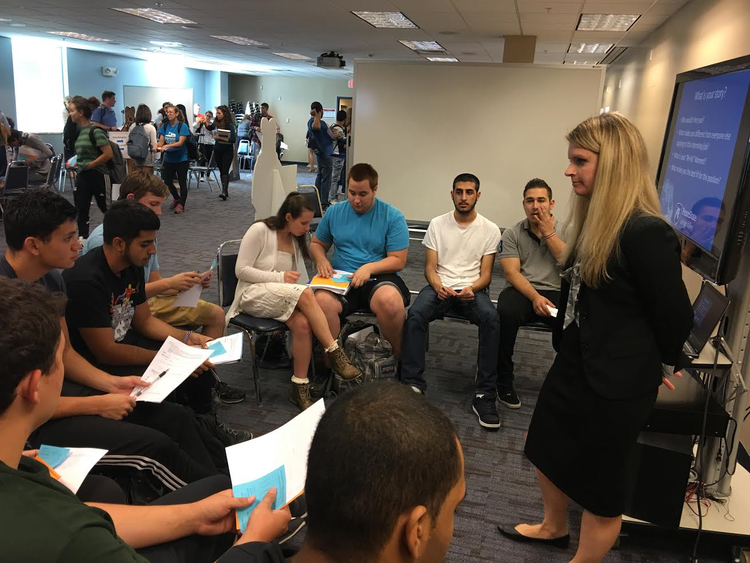 CENTER VALLEY, Pa. — The second annual Study Skills Marathon, held Oct. 19, drew close to 100 Penn State Lehigh Valley students looking to sharpen their skills. The study skills program consisted of four different sessions that each lasted 15 minutes. Students had the opportunity to choose from nine different stations to attend.
"I want students to gain knowledge in the areas they need improvement and understand that we do have resources such as peer tutors, faculty help, online tutoring and the learning center available to those who need it," said Tara Koller, event organizer and academic adviser and retention coordinator at Penn State Lehigh Valley. "Most importantly I wanted the students to have fun during the sessions and feel as though they were at another event, not something for their academics."
Students attended hoping to learn new skills such as math strategies, stress management and note taking. The attendees ranged from first-year students to seniors who learned new techniques to improve their study habits. The event provided them with the opportunity to learn about the resources available on campus.
"I felt the sessions were helpful and beneficial to the area I need improvement in. I was able to learn new study techniques, different ways to receive help on homework, and the ability to obtain a peer tutor," said Zach Miller, a sophomore accounting major.
Contact
Dennille Schuler
Public Relations Specialist
Penn State Lehigh Valley