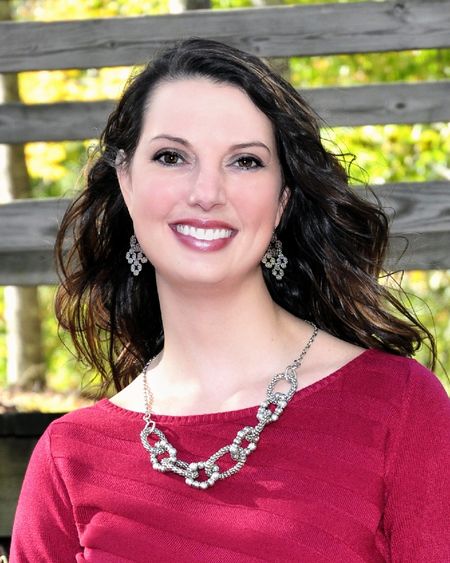 CENTER VALLEY, Pa. — Beth E. Michalec, lecturer of corporate communication at Penn State Lehigh Valley, recently earned a doctorate in rhetoric from Duquesne University on Friday, March 27.
Michalec successfully defended her dissertation, "Elevating Corporate Social Responsibility Communication and Strategic Philanthrocapitalism for Positive Social Change," on March 27, via Zoom. The full faculty — led by the three members of the defense committee — in Duquesne University's Department of Communication and Rhetorical Studies was part of the defense committee. As part of the passing declaration, no additional revisions were required by the committee.
In addition, Michalec was selected as a Fulbright specialist in June 2019 by the U.S. Department of State. She will be included on the Fulbright specialist registry through June 2023. The Fulbright Specialist Program awards grants to highly experienced, well-established faculty members and professionals from diverse fields to serve as expert consultants. Fulbright specialists have completed projects in more than 150 countries. During an upcoming semester, Michalec will spend six weeks at the University of Zagreb in Zagreb, Croatia working with international colleagues on educational and scholarly programming. 
Michalec is currently a lecturer in corporate communication and internship coordinator at Penn State Lehigh Valley (PSU-LV). She joined PSU-LV's corporate communication degree program in August, 2015, and has since helped it grow to achieve the No. 10 ranking in Niche's 2020 listing of top communication programs in Pennsylvania. In July, Michalec's title and responsibilities will shift as she takes on the position of assistant professor in corporate communication at Penn State Lehigh Valley. 
Prior to her career in academia, Michalec served as program manager and executive director of the Robert H. Mollohan Family Charitable Foundation Inc. She has also worked as an instructor at Bethany College in Bethany, West Virginia, and Saint Vincent College in Latrobe, Pennsylvania, and was an instructor and teaching assistant at Duquesne University in Pittsburgh, Pennsylvania.
She holds a bachelor of arts in communication and a bachelor of arts in English literature from Bethany College, as well as a master of science in integrated marketing communications from West Virginia University.
To learn more about courses in corporate communication offered by Penn State Lehigh Valley, visit the Corporate Communication webpage or contact Robert Wolfe, coordinator of corporate communication, at 610-285-5125 or [email protected].
Contact
Dennille Schuler
Public Relations Specialist
Penn State Lehigh Valley