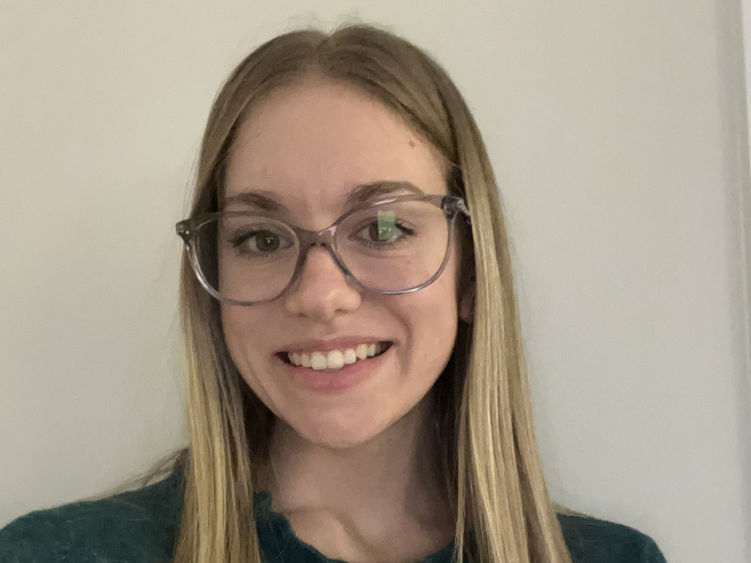 CENTER VALLEY, Pa. — Nicole Grazio's college career started at Bloomsburg University. At some point, though, she realized she had to go elsewhere to fulfill her career goals.
Eventually, the Emmaus resident found exactly what she was looking for — right in her own backyard.
"The main reason for my transfer to Penn State Lehigh Valley was due to their quality Health Policy and Administration (HPA) program, which I was highly interested in," said Grazio, 23. "I also had the opportunity to live at home, focus on my schooling and still maintain my two part-time jobs."
Today, Grazio finds herself on a very promising career track. The 2021 Penn State graduate works as a talent acquisition specialist at Lehigh Valley-based HNL Lab Medicine. There, she handles the company's entire recruitment cycle, from the application process, to the screening and interviewing phases, to the final job offer.
Meanwhile, she's also become closely involved with the company's culture, recently joining a committee that plans employee appreciation events.
"HNL Lab Medicine has opened multiple doors for me to grow and become successful. I absolutely love every aspect of my job and continue to become an active employee," Grazio said. "Getting to know job candidates on a personal level as well as learning their background information and providing them with the job they're seeking are what drive me to work hard every day."
Transferring from one college to another can be a difficult transition for many, but Grazio described her move to Penn State Lehigh Valley (PSU-LV) as "smooth and easy."
"I never felt so welcomed," Grazio said. "All of the faculty and students were very supportive and understanding of what it means to be a transfer student. I was provided with constant guidance to ensure I felt included in my program, and was comfortable reaching out when the help was needed. PSU-LV becomes your home and the people there become your family. I can't say enough amazing things about the campus culture and environment it provides to students."
Initially interested in a nursing career because of her former position as a patient care assistant at a local hospital, Grazio decided to switch gears after doing some extensive research.
The versatility of the HPA program appealed to Grazio, since it prepares students to work in numerous health care roles, be it management, insurance, marketing, human resources or finance. She loved the curriculum, as well as the close bonds she forged with the faculty, who "coach you through the entire program," she said.
As a transfer student, Grazio also appreciated the friendships and connections she was able to make via the campus' numerous extracurricular options. Among other things, she served as vice president of the HPA Club, and as a career ambassador, which gave her the chance to help fellow students write resumes and cover letters and practice their job interviewing skills. As it happens, that experience spurred her interest in recruiting.
"Recruitment will always be my passion, and I think that light in me was found during my time working as a career ambassador," Grazio said. "And I use every aspect of my degree in my job without even realizing it. The HPA degree provides you with a plethora of knowledge to work in any field and enjoy what you do. I wouldn't have changed my time or experiences at PSU-LV. It's because of the support from the campus that I landed where I am today."