Special event at Valley Preferred Cycling for alumni and friends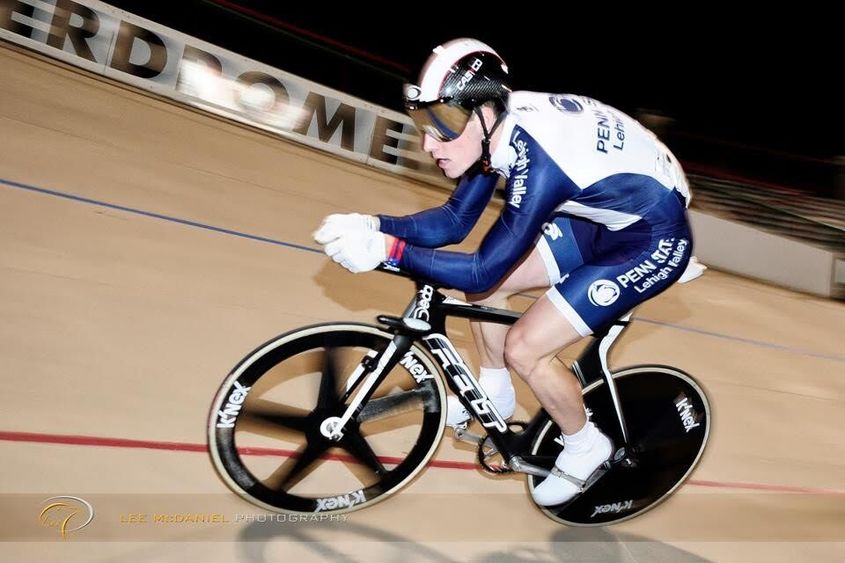 Penn State alumni and friends are invited to take the infield of the Valley Preferred Cycling Center for a special Blue and White Night event at 6 p.m. Friday, August 26, at the cycling center in Breinigsville. This event will be held during the Madison Cup, which is nearly 40 years old and is a popular 100-lap race.
"We hope Penn State alumni, their families and friends turn out to watch the excitement of the Madison Cup while celebrating our successful Penn State cyclists who will be just home from the Olympics," said Diane McAloon, alumni relations coordinator at Penn State Lehigh Valley.
This fun night out, hosted by Penn State Lehigh Valley Alumni Society, will feature dinner on the infield of the Valley Preferred Cycling Center, a silent auction, and a meet and greet with Olympic cyclists Bobby Lea and Matt Baranoski, both are previous members of the Penn State Lehigh Valley cycling club. Lea and Baranoski will be on hand to sign autographs and share their experiences from the 2016 Olympic Games in Rio, and Penn State Lehigh Valley's own Mandy Marquardt, Penn State Lehigh Valley alumna, cycling coach, and seven-time United States Cycling National Champion will be the alumni hostess for the evening. The night will conclude with a firework extravaganza.
Tickets cost $15 each and includes a light dinner and entrance to the private infield reception area. Proceeds from the evening benefit the Penn State Lehigh Valley cycling club. Gates open at 6 p.m., dinner will be served at 6:30 p.m., and the opening ceremony begins at 7:15 p.m. with racing to follow.
For more information or to purchase tickets, contact Diane McAloon at 610-285-5066 or [email protected] or visit the registration website.